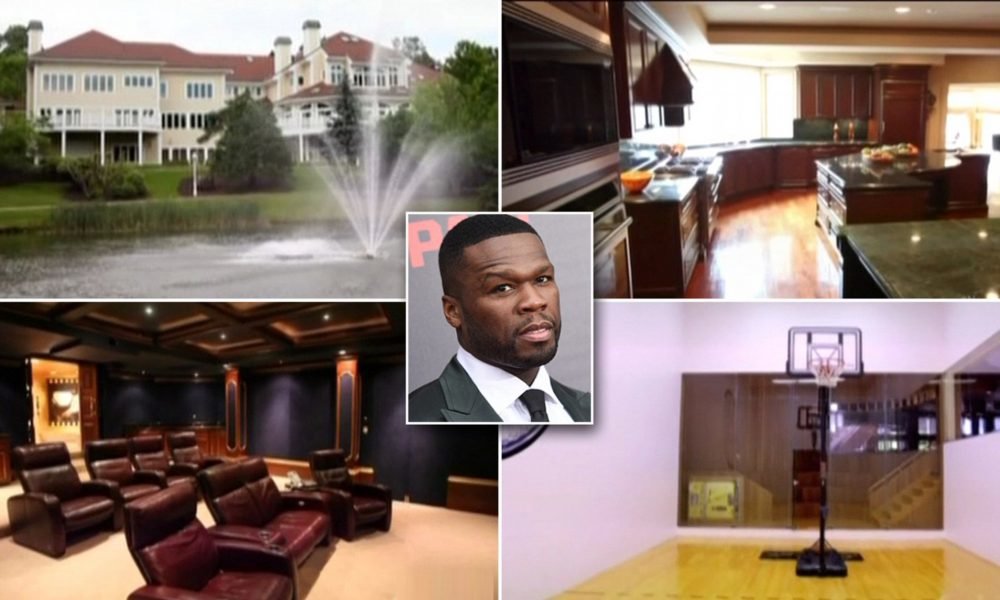 50 Cent Finally Sells Off His Connecticut Mansion at a HUGE Loss After Several Failed Attempts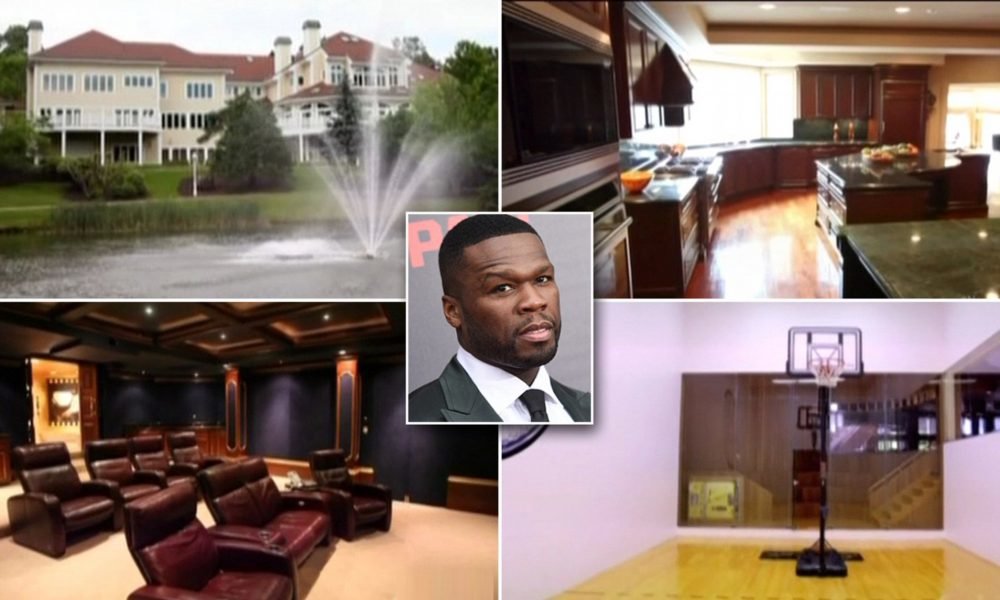 Sale at a Lesser Price
After struggling for over a decade, 50 Cent has finally succeeded in selling off his Farmington property. He recently sold the massive mansion for approximately $2.9 million which is obviously lesser than the initial asking price which was at $18.5 million. The price at which he sold it also puts it at more than $1 million below the actual sum he initially paid to acquire the property back in 2003.
Why the original asking price was so high? The reasons are simple, the home spans 50,000 square feet, and it is built on 17 acres. It has 19 bedrooms and 25 bathrooms. It also has a basketball court, a hot tub capable of accommodating 40 people, an indoor pool, several game rooms, a gym, a green-screen room and also has its own nightclub.
Listing History
The biggest attraction of the rapper to this mansion was reportedly for those topnotch amenities, but it appears a lot of buyers did not find those amenities fascinating enough to part with such a huge amount of money. Till date, the deal is reportedly the highest sum ever paid to buy a house in Farmington.
Sources report that the first time the mansion was listed was in 2007. Subsequently, the price was reduced on several occasions, and it was also listed for a monthly rent of $100,000 at some point. In an attempt to sell the house, he also put it on the Million Dollar Listing.
50 Cent popular for his role in Power now resides in the midtown west of Manhattan, and he has plans to donate all proceeds gotten from the sale of the mansion to G-Unit Foundation Inc. which happens to be his own nonprofit organization.
The size of the house has come with quite a number of issues. For instance, in 2017, a man reportedly broke in, but nothing seemed to be missing.

Mansion's History
The recently sold house has quite an interesting story. The original owner built the house in 1985, but he was later jailed on embezzlement charges against several business investors. Later, a bank bought the house back at an auction, and it was subsequently bought by a businessman of Lithuanian roots who later filed bankruptcy claims one year later.
It was after then that Mike Tyson bought it before he first listed it for $22 million in 1996. The house didn't get a buyer for 6 years, and it was later given to Monica Turner, his second wife for a divorce settlement. She was the one who eventually sold it to Jackson sometime in 2003.