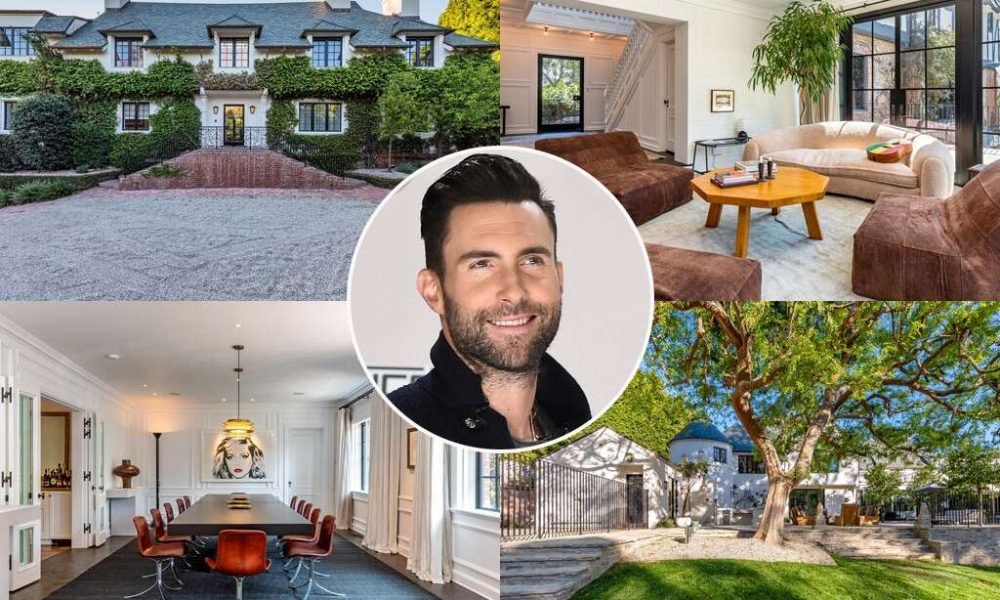 Adam Levine Puts Beverly Hills Mansion Up For Sale and This Time You'll Want to Know All the Details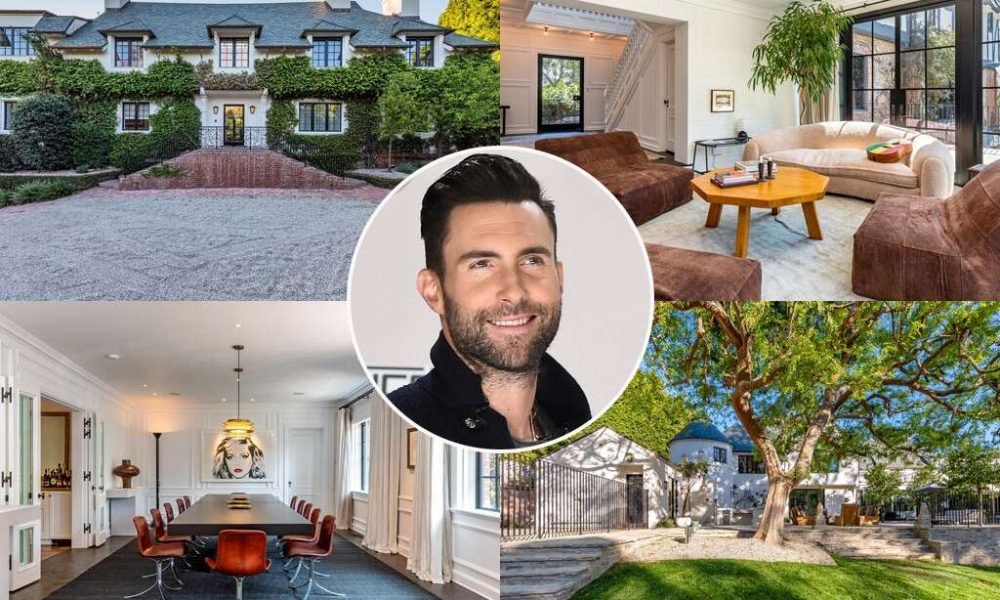 Levine and Prinsloo's Beverly Hills Home
Adam Levine and his wife, Behati Prinsloo, are putting their Beverly Hills mansion up for sale, again. The mansion which they purchased for $35.5 million, is reportedly going for $47.5 million. The couple reportedly spent about $7 million on remodelling the house over the past year.
This makes it the third house in Beverly Hills that Levine would put up for sale in the last couple of years.  In 2018, he sold one of the Beverly Hills homes to John Mayer, and he bought the current house that's up for sale from the creator of Will & Grace, Max Mutchnick. The house has its own regulation tennis court all thanks to one of the previous owners, Pete Sampras, a Tennis legend.
Listing Details
The real estate listing describes the property as a lifetime opportunity to get one of Beverly Hills' most spectacular homes. The mansion spans across 10,376 square feet and has 5 bedrooms plus 12 baths. It is located in Loma Vista Drive, a very famous part of Beverly Hills. It comes with a huge master suite that spans across 2,000 square feet, and it has a guest house. The remodel they had on the home last year was reportedly carried out by a top designer, and that is reflected on the huge sum they had to pay for it.
The house sits right behind large gates. It is a private home and has a grand entryway plus a living room spanning over 50 feet. It has a dining room that comes with its own bar which leads right to a gourmet kitchen. The kitchen has stainless steel appliances which give a modern contrast to its wooden floors.
It also has a huge media room close to the kitchen. The room has drop-down ceilings, and that gives an old Hollywood charm to the home.
Levine's Other Real Estate Investments
The couple recently got a home in Pacific Palisades that cost them $32 million. They bought it from Ben Affleck and his ex-wife Jennifer Garner, and they are currently living there. No one knows whether or not they have plans of flipping this house as well. They got the house at a visible discount as the initial asking price was $45 million dollars.
Back in January 2019, E! News learned that Adam and Behati bought Ben Affleck and Jennifer Garner's estate for a cool $32 million. Affleck and Garner stopped living there a little while after they officially announced that they were going their separate ways, but they have continued to live in that same Pacific Palisades community.
On his end, Adam is still recording huge success with his role as one of the coaches of The Voice. Also, he's working on new music with his pop-rock band, Maroon 5 while also putting in work on his Kmart fashion line.
More in Finance & Business