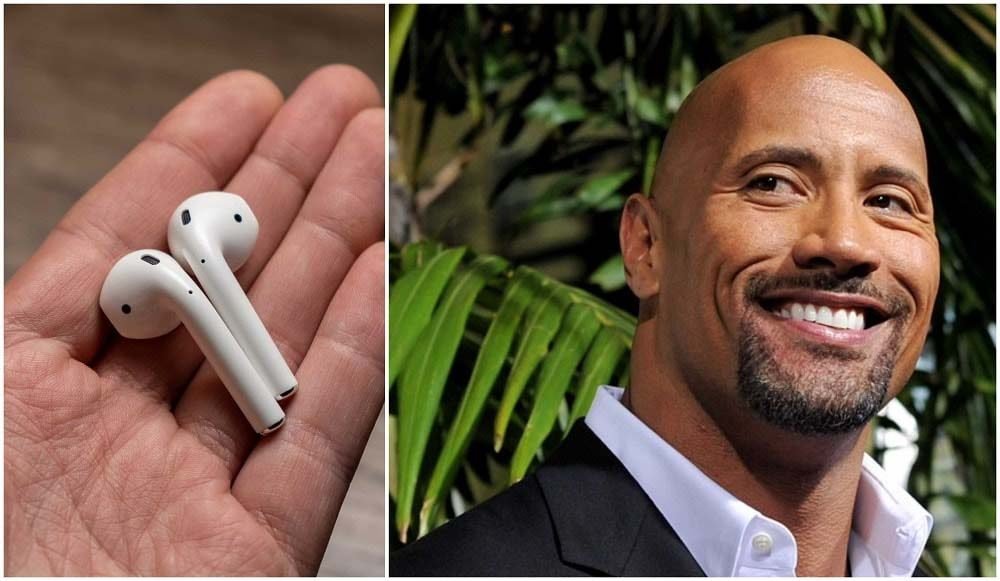 Dwayne 'The Rock' Johnson is Giving AirPods a Run For Its Money With The Launch of This New Product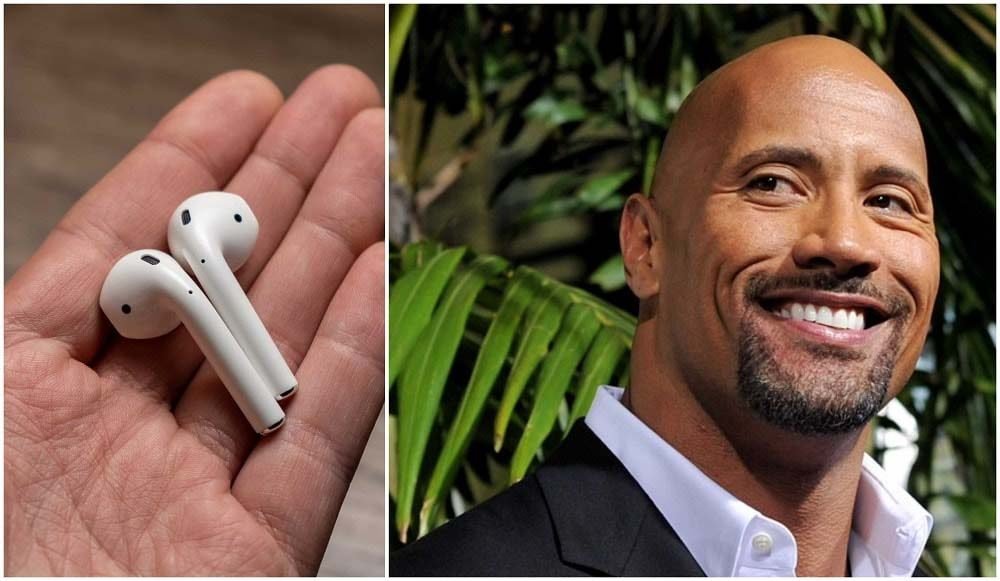 People know Dwayne 'The Rock' Johnson for his wrestling and acting stints. But the 47-year-old celebrity is also quite the savvy businessman. He runs his own film studio, Seven Bucks Productions, together with ex-wife Dany Garcia. What more, he's collaborated twice with Under Armour to produce highly-successful clothing and shoe lines.
And now, he's eyeing to enter the audio equipment niche with his newest venture.
Workout-friendly Earphones
Partnering once again with the sportswear company Under Armour, Johnson just launched the Project Rock True Wireless In-ear Headphones. Marketed as a product active people can wear during their workout routines, the wireless buds leave the hands free and remove the issue of headphone wires getting caught in gym equipment. What more, they're both water and sweat-proof.
The earphones also come in various sizes to fit different ear shapes and widths. They can be controlled using a little Brahma bull button, which just so happens to be The Rock's signature talisman. The animal is said to be a symbol of the positive flow of energy and is also one of the main tattoos the former wrestler has on his arms.
Johnson himself has attested to the build quality of his new product saying how they were able to withstand his own workout sessions. The audio product is part of Johnson and Under Armour's Project Rock line of activewear. It also features larger wireless headphones, the UA Sport Wireless Train.
JBL Audio
The product's audio hardware was made in partnership with JBL Audio, an American company known for manufacturing loudspeakers. One of their contributions to the collaborative project is the 'exclusive Rock-tuned sound curve' feature which makes bass sounds bolder and deeper.
It also features the audio company's Talk-Thru technology which enables users to turn down music while amplifying speech audio. It's important to note that the earphones aren't totally noise-canceling though. Instead, they're equipped with an ambient aware technology allowing users to still get a feel of their surroundings while listening to music.
The buds can run for five hours straight on a single charge but can be extended up to 20 hours more because of the aluminum charging case that comes with it.
Price Comparison
Priced at $199 a pop, the Project Rock True Wireless In-Ear Headphones aren't really cheap. It sits at the higher-end of the price range for wireless earphones and ties with the popular AirPods made by Apple. However, their competition from the hip audio company Beats by Dre is priced at a more expensive $249.95.
Similar to The Rock's offering, the latest AirPods have a battery life of five hours. The latter's charging case offers more hours though bumping up the buds' life to 24 more hours though. Meanwhile, Beats by Dre's Powerbeats Pro has a nine-hour battery life.
More in Finance & Business