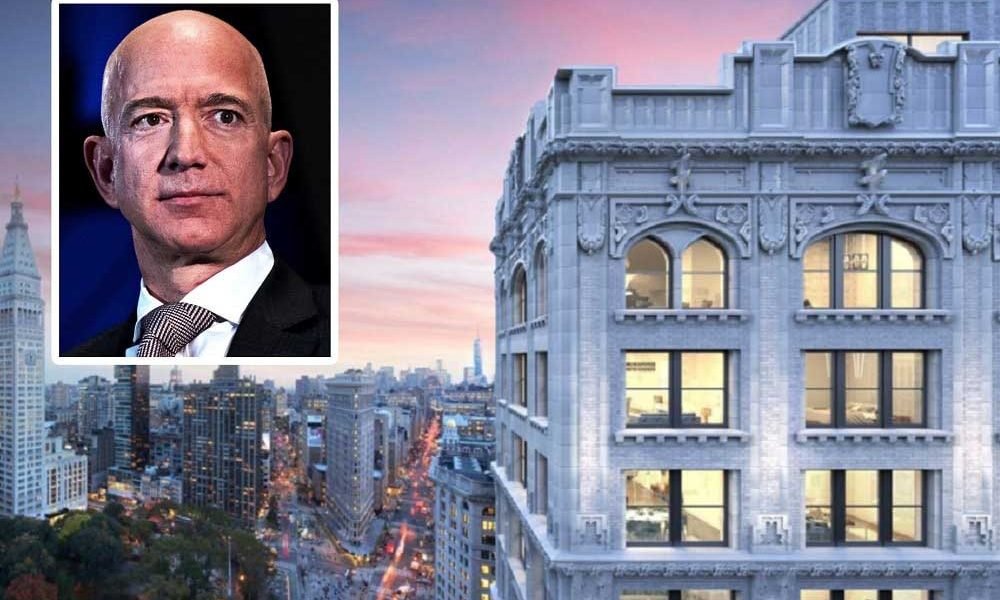 You'll Never Believe How Much Jeff Bezos is Spending On His NYC Apartment Shopping Spree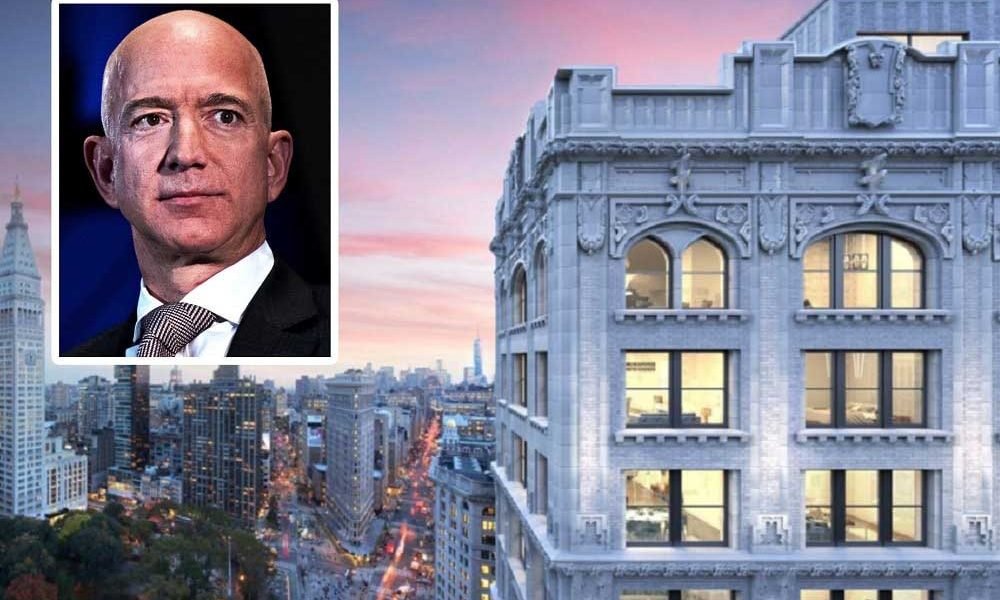 When you're the richest person in the world, the sky's the limit…literally. Amazon CEO Jeff Bezos is reportedly splurging a whopping $80 million for three top floor units in Manhattan.
Manhattan Apartments
According to reports from The Wall Street Journal, the billionaire has his eyes set on a penthouse apartment and two other units right below it all located in an apartment building at 212 Fifth Avenue. The three-floor penthouse, which overlooks Madison Square Park, reportedly has its own private elevator and features a few spacious terraces. Combined together, the three units measure at about 17,000 square feet and have a total of 12 bedrooms.
The deal is said to be one of the most expensive real estate closes this year, coming second to fellow billionaire Ken Griffin's $240 million purchase. Griffin paid the impressive amount to buy a penthouse located at 220 Central Park South.
Sources say that the newly-divorced Bezos has been apartment-hunting for months and says that he's looking for a new home now that he's single again. The Amazon CEO's divorce from his wife of 25 years, MacKenzie Bezos, was just finalized in April. As of June 2019, Forbes lists the 55-year-old CEO's net worth at $154 billion. He also owns a couple of other real estate properties in California and Washington, where Amazon's headquarters are located.
Inside the Luxury Units
The penthouse unit alone was last listed at $58 million, but it's yet unknown exactly how much Bezos eventually paid for it. The other two units below it cost him $28.45.
The luxury unit has five bedrooms and features modern architecture designs. Views of the Manhattan skyline are showcased in the large windows that adorn the unit. As floor plans reveal, the penthouse has five bathrooms as well as three 'powder rooms'.
The first of the penthouse's three floors are taken up by a spacious great room. Just adjacent to it is the library and the staircase which leads to the atrium level of the penthouse. Meanwhile, the second floor features a rooftop terrace which spans the building's entire length. The penthouse's top floor offers even more outdoor space that's perfect for entertaining guests and offers fantastic views of New York City.
Other New York Properties
Bezos isn't really a novice when it comes to New York City real estate. Back in 1999, he acquired three condo units at 25 Central Park West for $7.65 million. He nabbed the deal from music executive Tommy Mottola, former Sony Music Entertainment chairman, and CEO.
Years after, Bezos decided to buy the unit next to these for $5.3 million.  Altogether, the units measure at more than 6,000 square feet. According to sources, the Amazon CEO intended the units to house him, his then-wife MacKenzie and his parents, Miguel and Jacklyn Gise Bezos at the time.
More in Finance & Business