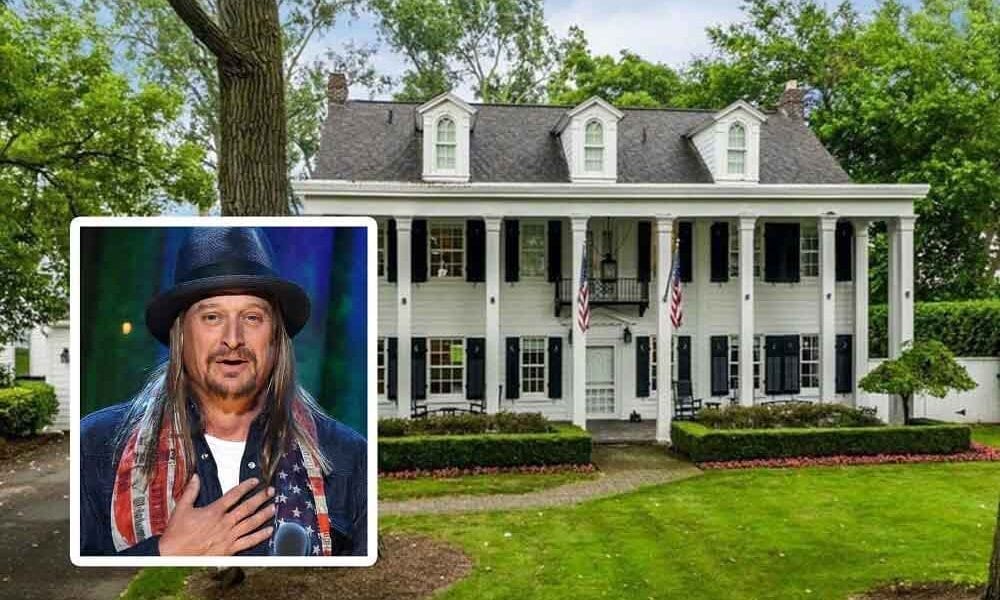 Musician Kid Rock is Selling His Detroit Mansion & It Looks Absolutely Nothing Like You Expected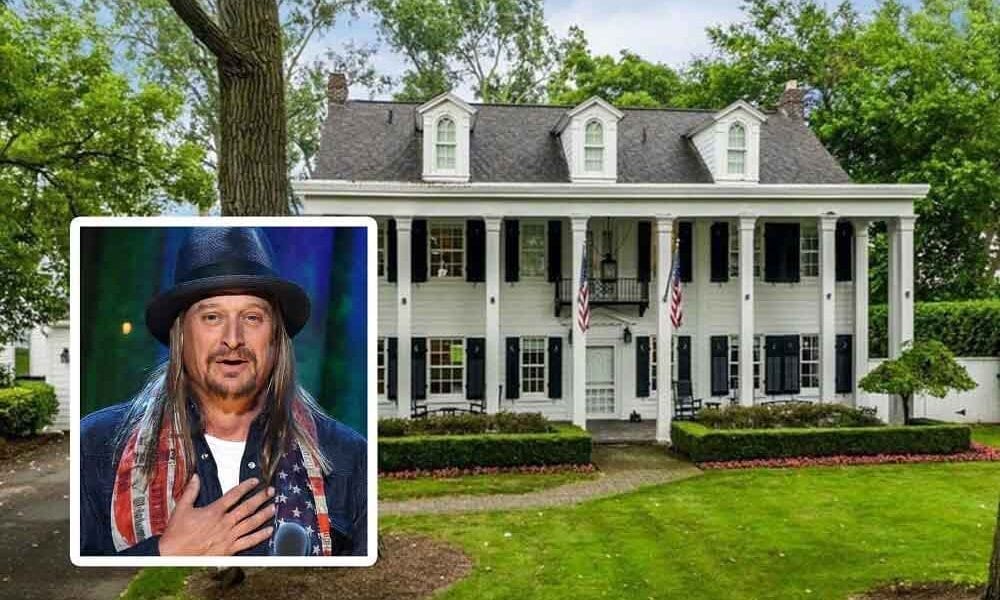 Looking at Kid Rock's rogue style and hearing his country-rock and roll music, people already have preconceived impressions about what his lifestyle and home life may be like. So, it may come as a surprise for some to finally see inside one of his homes which also happens to be up for sale.
The property in question is his Detroit house which has been recently listed for 2.2 million.
Riverside Colonial-Style Home
Originally built in the 1930s, the six-bedroom colonial-style abode sits among prominent neighbors such as the historic Manoogian Mansion as well as the Detroit Yacht Club. The home has three floors and features tons of classic designs elements like crystal chandeliers, a grand staircase, white paneling and tin ceilings. Things that are quite unexpected from the 48-year-old rocker.
According to the property's listing, the house has undergone some renovations done by its current owner, Robert Ritchie (Kid Rock's legal name). These projects include a new break wall, a boathouse with its own outdoor shower, a two-car garage with heating and two outdoor televisions. The latter are said to be operational all-year around and comes as parts of a 'state-of-the-art entertainment system'. Meanwhile, the aptly built boathouse is also ready for use year-round because of its upper deck built for entertaining guests.
The sale of Kid Rock's home is reportedly coordinated by the Detroit-based Skyline Realty Group.
Americana Design
Inside, the home boasts of having multiple living rooms, its very own home library as well as a chef's kitchen painted in white. Another notable feature of the home is its finished basement which offers residents and guests access to a basement bar and card table. The room also has its own formal living and dining areas, and even a grand foyer.
Aside from these amenities, the home's interiors are also notable because of its distinct touches of religious and American arts and decor. This includes a painting of George Washington (which can be seen in the photo above) and a painting of Jesus which is featured in one of the home's bathrooms.
While its design and architecture are notable, the house is also known for its history with Kid Rock even bragging that the late Motown musician Marvin Gaye used to party at the house. The house used to be owned by Tom and Diane Schoenith, who are also owners of the Roostertail restaurant in the city, back in the 60s. They reportedly used to host parties in their abode attracting executives and Motown performers.
Previous Sell
The hitmaker isn't really new to the real estate scene having bought and sold another big property before. According to Variety, Kid Rock sold an 8,305 square feet, five-bedroom house in Malibu in 2017 for $9.5 million. He reportedly bought the Bali-inspired property back in 2006.