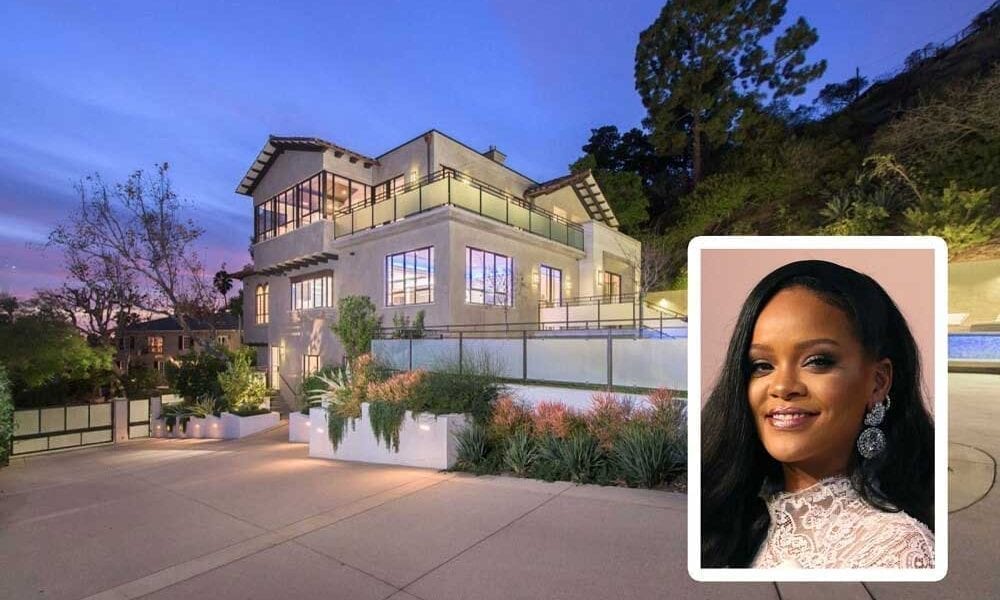 Rihanna is Renting Out Her Former Hollywood Hills Home! Here's How Much Rent You'll Have to Pay to Live There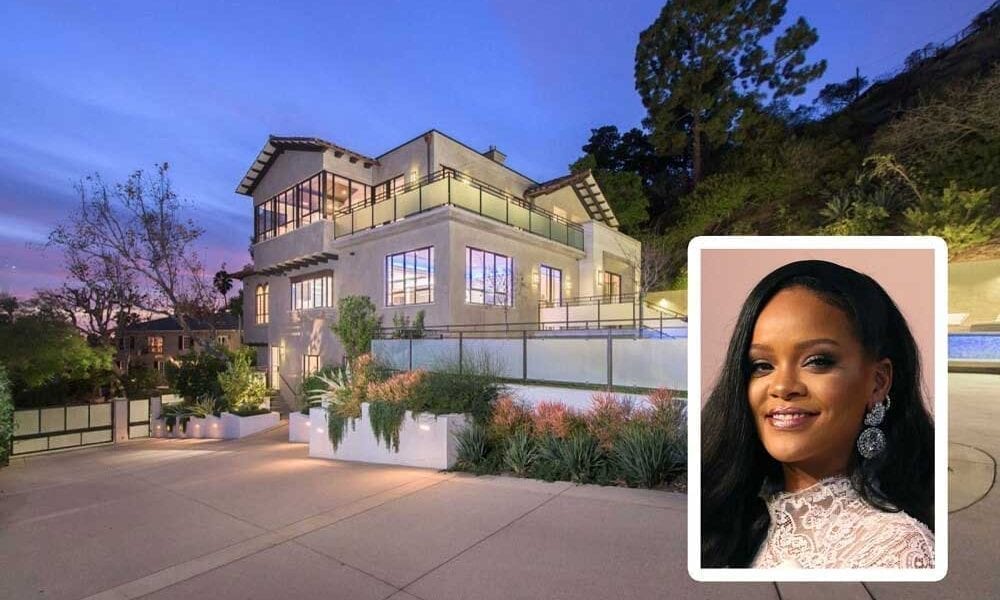 Rihanna is a great many things. She's a singer, an actress, a businesswoman and now she can call herself a landlord as well as she lists her three-story Hollywood Hills manse up for rent.
Hollywood Hills Rental
According to Architectural Digest, Rihanna is asking for $35,000 a month for the rental of the six-bedroom home. But is that price tag justified though? Well, let's just say that the massive 7,130 square feet house has everything a person might need and more.
Inside, the rental features a spacious foyer decorated with chandeliers of vintage brass and a large Art Deco-style staircase. Also on the first floor of the house is a formal living room that has a fireplace and a dining room which is decorated with faux wood beams backlit by LEDs. Meanwhile, connected to the home's family room is a chef's kitchen.
Aside from these usual rooms, Rihanna's former pad also has its own gym, home theater and game room. The home theater is particularly worth noting because of its eggplant-colored walls and stadium seating of plush leather recliners.
Of course, there's also the six bedrooms, four of which are en suite. Biggest of them is the master suite which actually takes up the entire third story of the home. The room has its own fireplace inside as well as a spa-like bathroom complete with a steam shower, a dressing room and a deep soaking bathtub. What more, it also features a sitting room and a wraparound balcony just right outside which overlooks the spa and infinity pool below. Meanwhile, three other en suite bedrooms can be found on the home's second floor with another one on the main floor.
Rihanna reportedly bought the place two years ago for $6.8 million.
Failed Sell
However, she's actually tried to sell the property for about $7.5 million last year.  The decision came after an intruder broke into the house after disabling its security system. The 26-year-old intruder then spent the night in the home and even charged his phone and unpacked his things there. Fortunately, the singer wasn't home during the break-in and the man was eventually arrested by authorities.
However, leaving the unsafe home is not a problem for the multi-millionaire who apparently has a collection of other homes to live in. The Barbados native reportedly has an oceanfront villa back in her home country as well as two more condos in Los Angeles.
But ultimately, it seems like she chose to go to another place altogether. Earlier this year, the singer revealed that she's actually made the move to London to be closer to her Fenty team.
In an interview with the New York Times magazine, Rihanna even said that 'walking around the block' is one of the things she enjoys most about living in the European city.