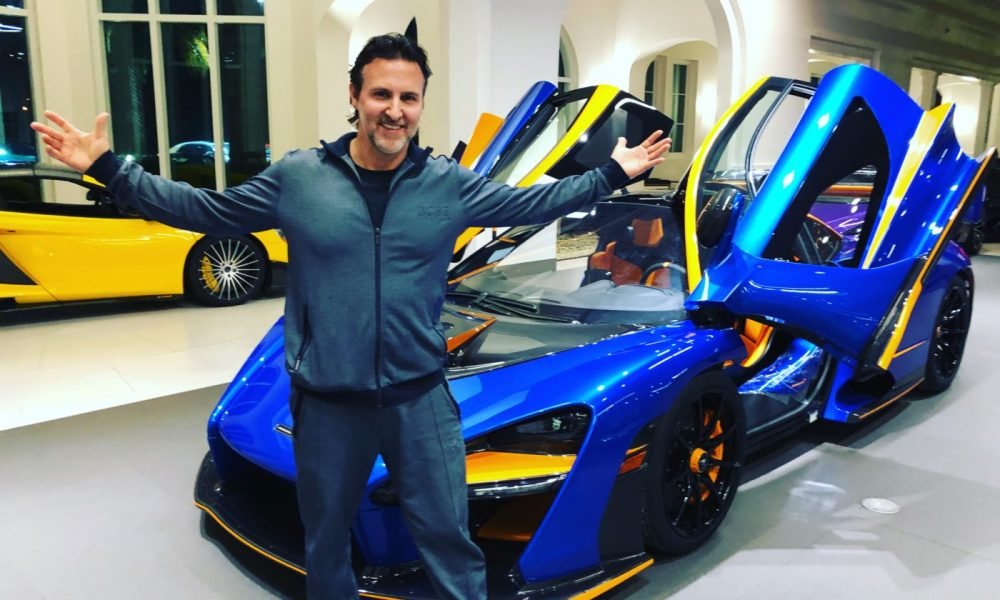 Howard Panes' Garage Welcomes Yet Another Powerful Automotive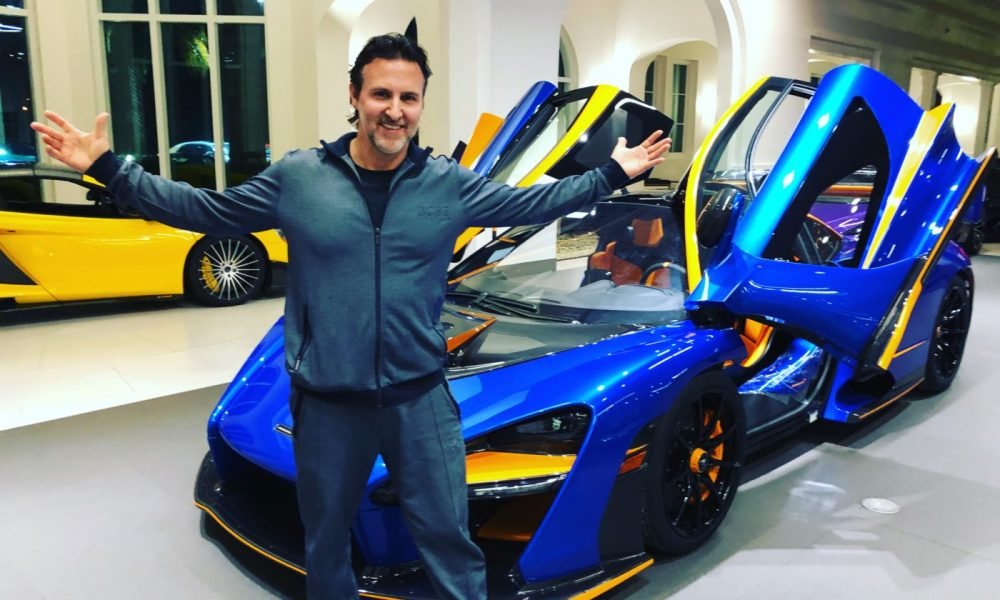 Panes' Garage
Howard Panes owns one of the social media accounts that's highly inclined to automotive. Panes founded one of the world's most popular e-cigarettes known as Logic. He is also the founder of Stealth Body Fitness.
With the level of success, he has recorded in his businesses, he has been able to successfully lay claims to one of the wildest cars in the world. Panes has had in his garage vehicles such as Lamborghini Huracan Performante Spyder, Porsche 918 Spyder, Hennessey Performance Hellcat (1,000 horsepower), Ferrari 812 Superfast, Tesla Model X P100D. He recently acquired the McLaren Senna.
Panes' Customized Senna
His newly acquired Senna can rightly be tagged as a perfect example of a supercar. It has a blue and orange color scheme which was accomplished via a combination of MSO options. According to reports, Panes chose, all shades of Orange around to achieve the color scheme of his supercar.
On an inquiry into his reason for picking the colors, he simply said he loves the way it looks. He didn't give any other reason as to his choice of color scheme save for the fact that he wants to get everyone around energized when he passes by. According to him, the color scheme gives off a lot of energy.
The energy gotten from the car isn't limited to its exterior as its cabin boasts of similar energy. The car seats have a matching color with the accents of its exterior trim. As a matter of fact, Panes had the floor mats, gear shift paddles, seatbelts, door struts and the center band of the car's steering wheel all come in the Orange color to give the color scheme its complete look.
About McLaren Senna
The sports car is one of McLaren Automotive limited production and mid-engine vehicles. The company unveiled the vehicle for the first time online in 2017, and its official unveiling took place at the Geneva Motor Show, 2018.
McLaren Senna was named after Ayrton Senna, a Brazilian F1 race driver in honor of his success with McLaren F1 team for the Formula One season from 1988 to 1993. Senna won the title of F1 World Driver's Championship three times, and with his team, he won 35 F1 Grand Prix race.
With Senna as one of its driver line-up, McLaren won the title of F1 World Constructor's Championship four times consecutively.
The Senna is primarily based on 720S and it makes use of a modified carbon fibre monocoque as well as its engine. The sports car is powered by a twin-turbocharged V8 engine with the codename M840TR.
Its interior is largely made of Alcantara and carbon fiber. Depending on customer preference, the seats can come in either leather or Alcantara. Behind its two seats, there is room that can comfortably accommodate race suits and two helmets.
More in Finance & Business