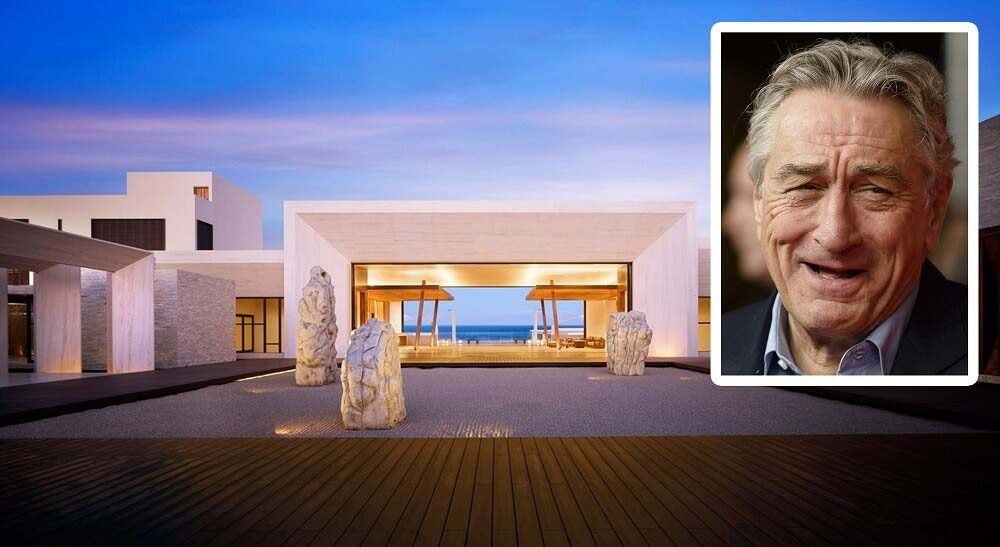 Robert De Niro Has Something Exciting in Store For Travelers– Here's an Exclusive Look Inside His New Venture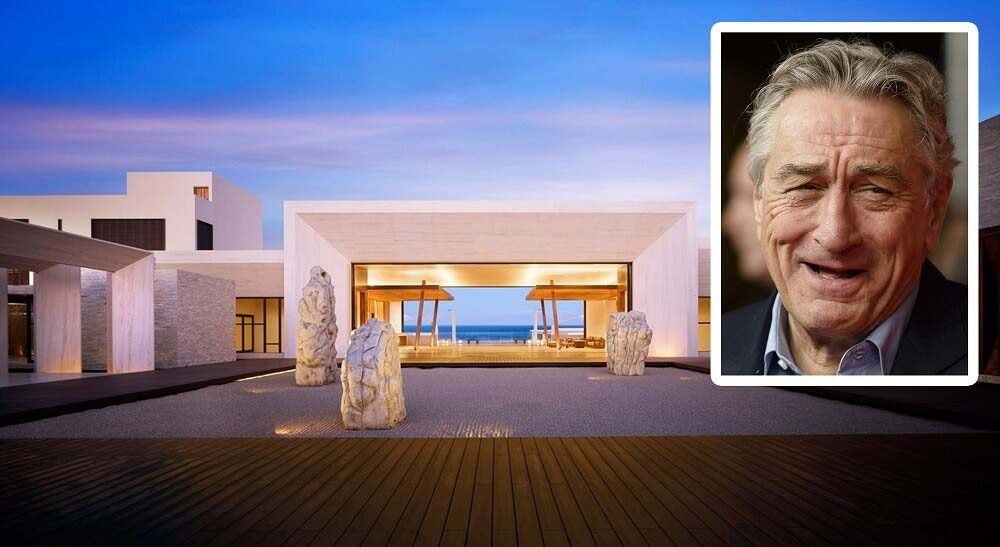 Robert De Niro is not only a veteran, award-winning actor. He's also a very successful businessman.
Together with Japanese chef Nobuyuki "Nobu" Matsuhisa and film producer Meir Teper, De Niro owns a chain of popular restaurants known for its signature Japanese and Peruvian fusion cuisine. Since they started the business in the early 90s, their culinary empire has grown to have 40 locations in six continents and a couple of luxury hotels.
And their business shows no signs of stopping. Launching Nobu Hospitality, the lifestyle aspect of the brand, in 2009, De Niro and his partners are now expanding the Nobu Hotel chain in some of the most exotic locations.
Expanding the Nobu Brand
According to Architectural Digest, De Niro and his partners are looking to open 20 new Nobu hotels by 2020. Two of these are located right in North America.
One is these is the Nobu Hotel Los Cabos, which has just actually opened its 200 guest rooms last March. Located at the southern tip of the Baja Penisula, the luxury hotel features an architecture style described as 'Japanese by way of Mexico'. Not surprising considering the nature of the cuisine of the restaurant chain the hotels were inspired by.
While the layout of the hotel clearly borrows from Japanese minimalism, it's also designed with colorful artwork sourced from Mexico. Aside from swanky rooms, travelers and guests can expect to experience the Los Cabos branch's infinity pools and its sumptuous spa.
The Nobu Hotel Palo Alto, on the other hand, is still undergoing rebranding and renovations. It's scheduled to open in 2020. Said to have a different aesthetic from its Los Cabos counterpart, the Palo Alto branch incorporates designs which relate to its location in the Silicon Valley.
The Nobu Experience
Of course, De Niro says they didn't forget that food is also as equally important for guests as the hotel experience itself. Thus, chef Nobu is making sure to 'fold in' local ingredients, techniques, and even workers in the new hotel locations. According to the celebrity chef, helping the community is also important for them.
He cites the Los Cabos branch as an example and said that they've already hired Mexican staff for the hotel.  The 70-year-old restaurateur is known for his ability to mix different cuisines together. One of his most popular creations is the black cod in miso dish.
Great Business Partners
While the three business partners have enjoyed consistent success over the years, they also admit that they've had many disagreements. However, they've weathered all these saying how their long history together helped them make decisions together, too.
Teper has even said that they tend to run Nobu 'as a family' and have grown close through years of doing business with each other.
More in Finance & Business