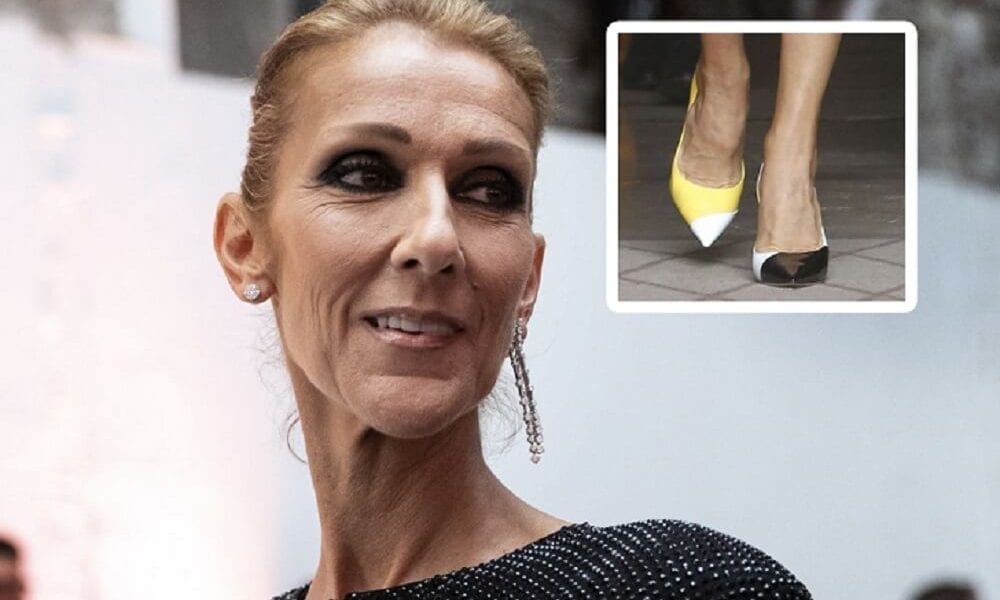 This is How Singing Diva Celine Dion Turned These Mismatched Pair of $750 Heels Into a Show-Stopping Look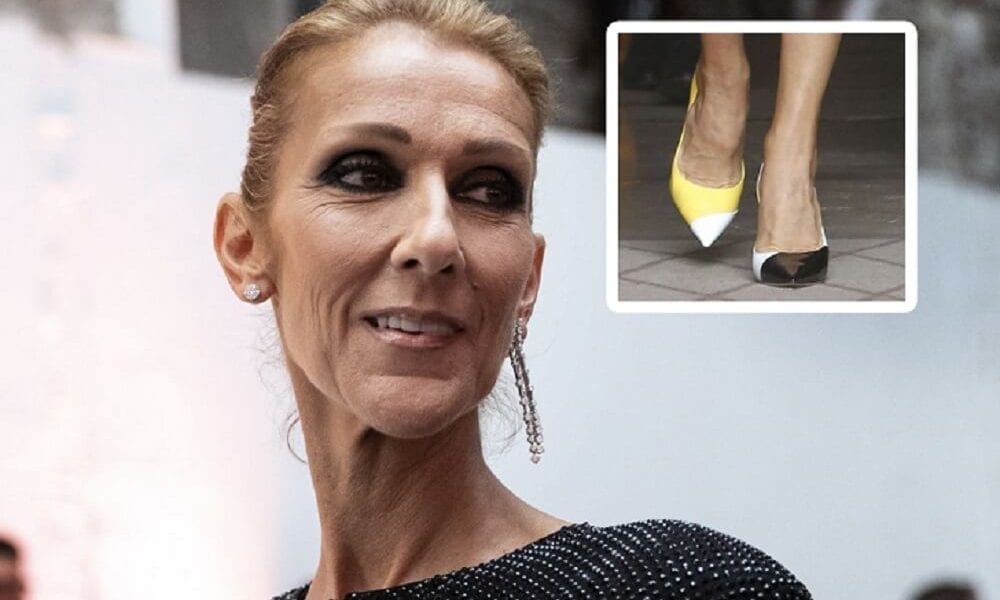 In theory, wearing mismatched shoes may seem like a total fashion crime. But as proven by 'My Heart Will Go On' singer Celine Dion, it's all about how you wear them.
Show-Stealing Shoes
Appearing at the Haute Couture Paris Fashion Week over the weekend, the 51-year-old Canadian diva turned heads when she stepped out wearing a pair of Jimmy Choo shoes that looked totally mismatched. One shoe of the $750 pair features a yellow and white color combo while the other one has a black and white color scheme. But she ultimately made the bold statement work by working the rest of her outfit around it.
On top, the singer wore a black and white blazer paired with a short yellow ruffled skirt. Topping the attention-grabbing ensemble is a simple pair of cat-eye sunglasses. Looking at it as a whole, Dion ended up with a rather color-coordinated style.
She's not the first fashionista who was brave enough to rock the mismatched style though. Fans of the actress and fashion icon, Sarah Jessica Parker might remember her wearing mismatched shoes from two pairs of Christian Louboutin strappy heels back when she was playing the character 'Carrie Bradshaw' on her hit HBO series. Coming clean about the fashion moment, Parker said that it was both hers and costume designer Patricia Field's idea to mix and match different colored heels.
Other Looks
Aside from stylishly breaking fashion rules, Dion also made waves with another one of her fashion week looks. Going for a more casual look, the singer was seen wearing an oversized Vetements blazer over a black miniskirt and a graphic tee that paid tribute to another fashion darling, Paris Hilton. But what caught people's attention the most is the familiar heart-shaped sapphire necklace she's sporting.
Upon closer inspection, it appears that the star was paying homage to the film 'Titanic' as she wears a replica of the famous necklace that appeared in the movie. It can be remembered that it was Dion who sang the blockbuster movie's main theme song, 'My Heart Will Go On'. The necklace is believed to be part of the Vetements Spring/Summer 2020 Collection which in turn paid tribute to 90s pop culture.
Fashion Transformation
While there's no doubt that Dion is a music icon, she only recently cemented herself as a force to be reckoned with when it comes to fashion. And it's all thanks to the 'image architect' Law Roach, who helped her upgrade and update her look. Apparently, Dion discovered Roach after she developed a 'style crush' on the young singer-actress Zendaya. While best known for his work with the two stars, Roach also styles other big celebrities like pop diva Ariana Grande and actress Ruby Rose.
According to Roach, his job takes a lot of work but remains to be fun still. He also says that he finds the press' attention to the celebrity looks he creates to be humbling.
More in Finance & Business