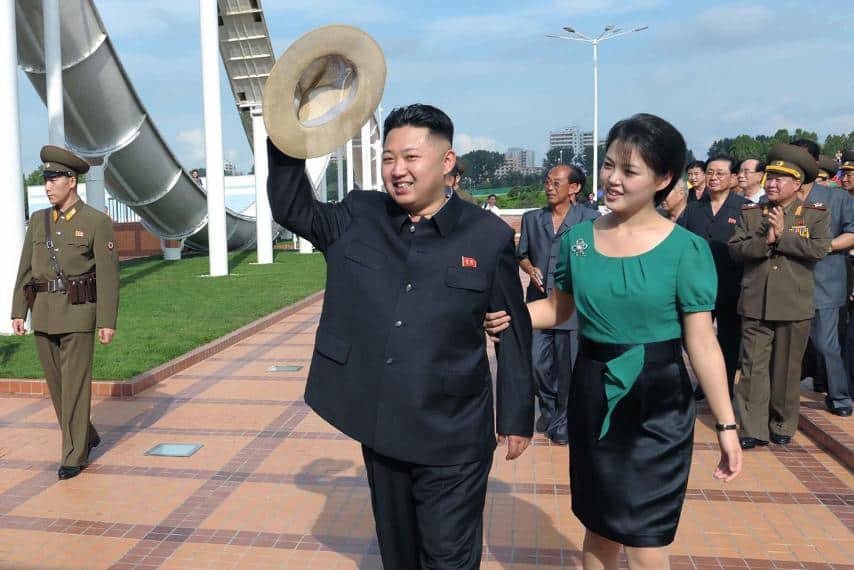 After 40 Years, Wife of Supreme Leader Finally Recognized as the First Lady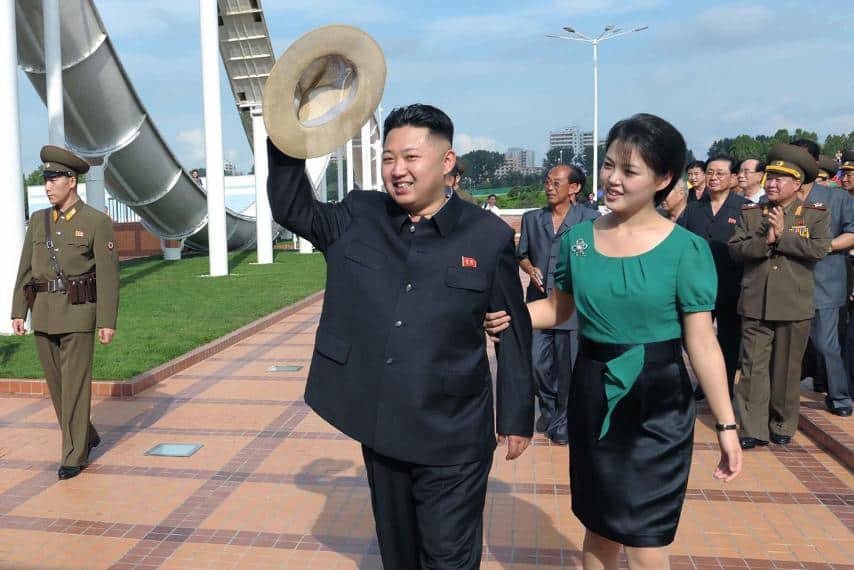 All around the world, the wife of the male national leader is known as the First Lady, and if the leader were female, their husband would then be the First Gentleman. The immediate family, of course, is known then as the First Family. However, for the past four decades, this has not been the case for North Korea's Supreme Leader.
North Korea's state media referred to Ri Sol-Ju as the "respected first lady" in its report on her weekend attendance of a Chinese ballet performance in Pyongyang, the first time the title has been used in more than 40 years.
Where did it happen?
North Korea's star anchorwoman Ri Chun-hee, who is often drafted in for major announcements, delivered the news of her attendance on television, further enhancing Ri's standing. Ri Sol-Ju, a former star singer, emerged in 2012 and has been regarded as one of the most high-profile women in a deeply patriarchal nation, but with a limited role.
Analysts say her rise in social status is likely to be part of an effort to paint North Korea as a "normal state" as Kim prepares for summits with the South Korean and US presidents. It gives her a title matching that of Kim Jung-sook, South Korea's first lady, and Melania Trump.
The summit is being held as equals, so, if Melania Trump attends, Ri will as well. This is according to An Chan-il, a defector researcher. North Korean media previously referred to Ri as a "comrade" by the North's state media. Its report of her ballet outing was the first time since 1974 that the title of the first lady has been used when it was applied to Kim Song-ae, the second wife of the country's founder, Kim Il-sung.
North Korea's First Lady is An Enigma
Little is known about Ri, who is believed to be 29 and has three children with Kim, at least one of them a daughter. South Korean intelligence reports have described her as coming from an ordinary family with a teacher father and a doctor mother. A former member of the North's Unhasu orchestra, she reportedly attended a music school in China and visited South Korea in 2005 as a cheerleader for her country's squad in an international sporting event.
Unlike his father and grandfather, Kim is often seen accompanied by the women in his life, namely Ri and Yo Jong. Past leaders' spouses and sisters rarely made public appearances. Some analysts point to Kim's marginalized mother Ko Yong-hui as another factor driving Ri's expanded role. Ko had three children with Kim's father and predecessor, Kim Jong-il, but a low profile throughout her 28-year marriage.
She died in 2004, reportedly from breast cancer, and her body is said to have been secretly flown from Paris, where she was being treated, to Pyongyang. A grave was only built for her in 2012 after Kim took power. According to Shin Beom-Chul, an analyst at the Asan Institute for Policy Studies, he thinks that growing up watching his mother could have motivated the Supreme Leader to elevate the status of his wife.
What This Means for the Future of NK
The fact that we were able to uncover even this much information about the current and former wives of the current and former Supreme Leaders is quite a feat. However, despite the sparse information, there is one thing that we can glean from all of this. It seems that North Korea will soon be opening its doors, and will be more participative in talks with other countries.
Make no mistake, this step is still a small one, however, it may lead to larger strides that will, in turn, become more miles taken, and before we know it, there will no longer be a North or a South; just Korea.