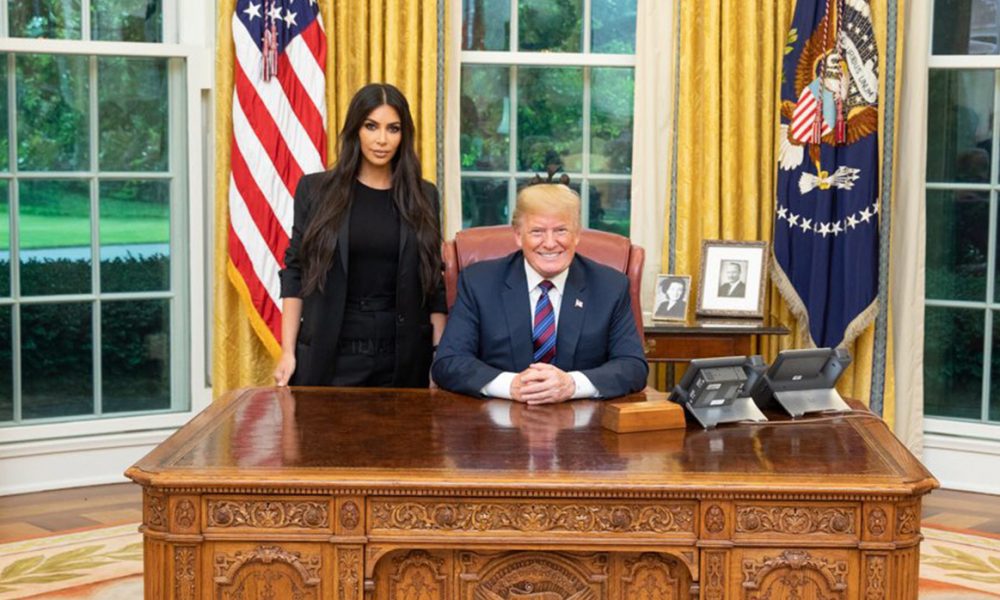 Mrs. West Discussed Prison Reform With Trump, Lead to Release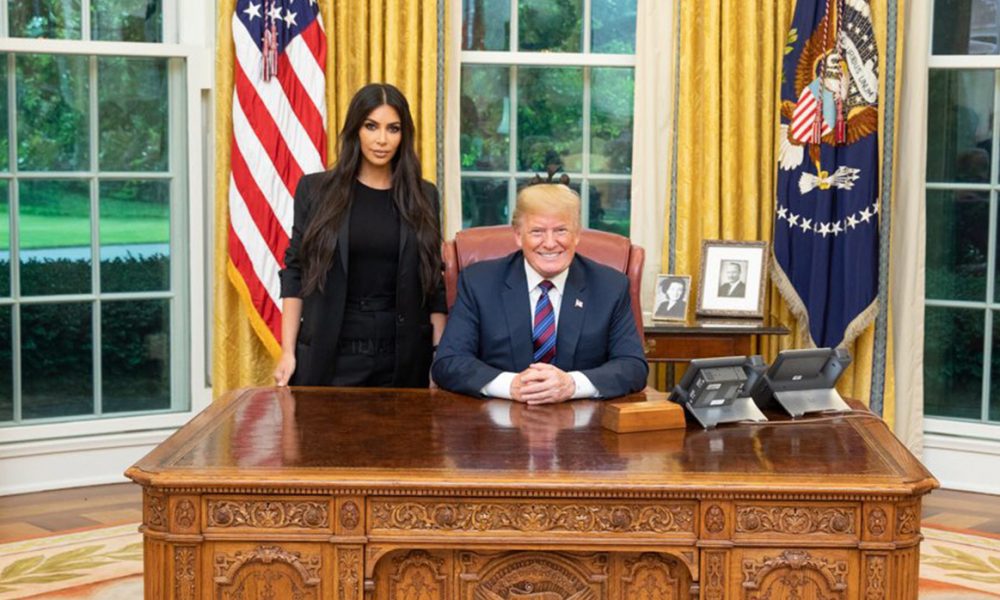 Kim Kardashian West had a meeting the previous Wednesday at the White House with the President alongside other officials like senior adviser Jared Kushner. This was to discuss prison reform. President Trump later tweeted how the meeting with Kim was great, and that the topics discussed were regarding prison reform and sentencing.
At The Oval Office
VIP guests of the White House are usually required to walk through a gate to board their vehicles. Though she did not roll down her windows to greet a gaggle of cameras awaiting her departure, an aide in the front seat was seen recording the reporters on a phone.
During the White House press briefing Wednesday afternoon, White House press secretary Sarah Sanders wouldn't provide further details on who Kardashian West was meeting, only saying that she can confirm that Kardashian West was expected to be at the White House. The entrepreneur and reality television star has advocated for a pardon for a low-level drug offender named Alice Marie Johnson, who has served more than 20 years in prison.
Kardashian West expressed her gratitude for Trump spending time to talk to her that afternoon. She further espoused her hope that President Trump would grant Alice Marie Johnson clemency for her first-time, non-violent drug offense.
She further adds that she is optimistic about Johnson's future, and that she and others like her should be given a second chance at life. Prison reform has been an important issue for Kushner. Earlier this month, the First Step Act, which is backed by the White House and would expand programs for prisoners and allow for more home confinement, was approved by the House Judiciary Committee.
Kim Kardashian West stated that she backed Hillary Clinton of the Democratic Party during the 2016 presidential election, despite her husband, rapper Kanye West, expressing his support for Trump. In 2016, West met with the Trump at Trump Tower in New York. Last month, West also released a song defending his support of the President after posting a photograph of him wearing a "Make America Great Again" cap. Kardashian West's White House visit was earlier reported by Vanity Fair.
Immediate Results
Kardashian West's meeting was part of ongoing efforts to get a pardon for Alice Marie Johnson, a great-grandmother who at the time was serving a life sentence for a nonviolent drug conviction. On June 6, Trump commuted the sentence of the great-grandmother. Hours after, Johnson was released from prison. She was arrested back in 1993 and was convicted for drug conspiracy and money laundering three years later.
She became involved with cocaine dealers after she lost her job, her son was killed, she got divorced and her home was foreclosed on. Johnson claimed that she did not sell drugs or take part in drug deals, but she did admit to being an intermediary for those involved. She passed along messages between them. She was sentenced to life in prison without parole. Kardashian West also talked with Jared Kushner, Trump's son-in-law who was also interested in prison reform, about possible clemency for the great-grandmother.
Have Yet to be Released
Back in May, Kardashian West shared with her Twitter followers (more than 60 million people) the story of Matthew Charles. Charles was released from prison early in 2016 but is scheduled to go back to jail after a federal court said his reduced sentence was an error.
Charles, who is over 50, has already served 21 years of his 35-year sentence for selling crack to an informant. While in prison, Charles took college classes and became a law clerk. He even taught a GED program. He's had a job since he's been released. When she shared Charles' story, Kardashian West expressed her sadness at his situation.