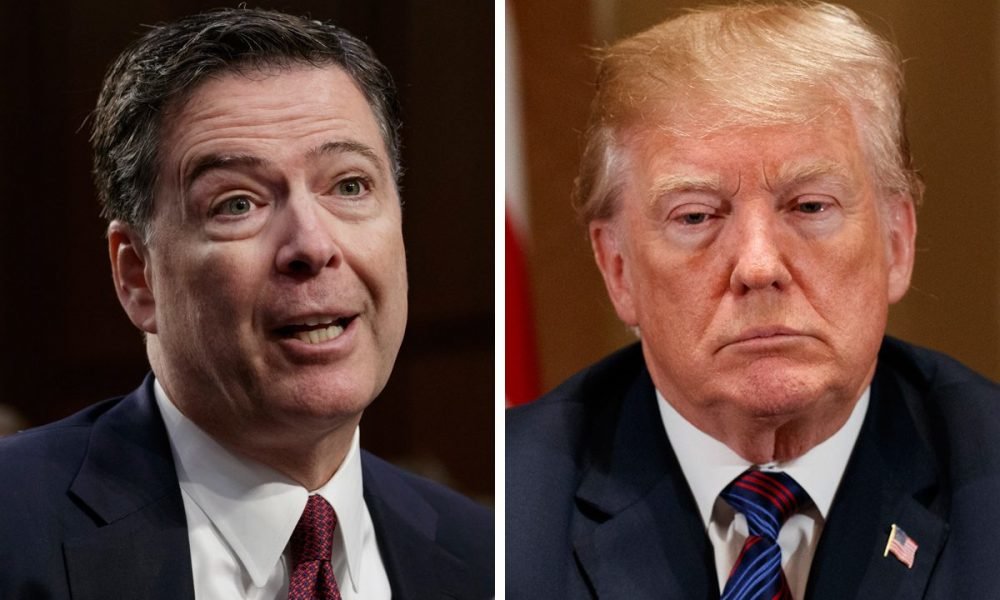 The Republican's Conspiracy Plan Against James Comey Revealed!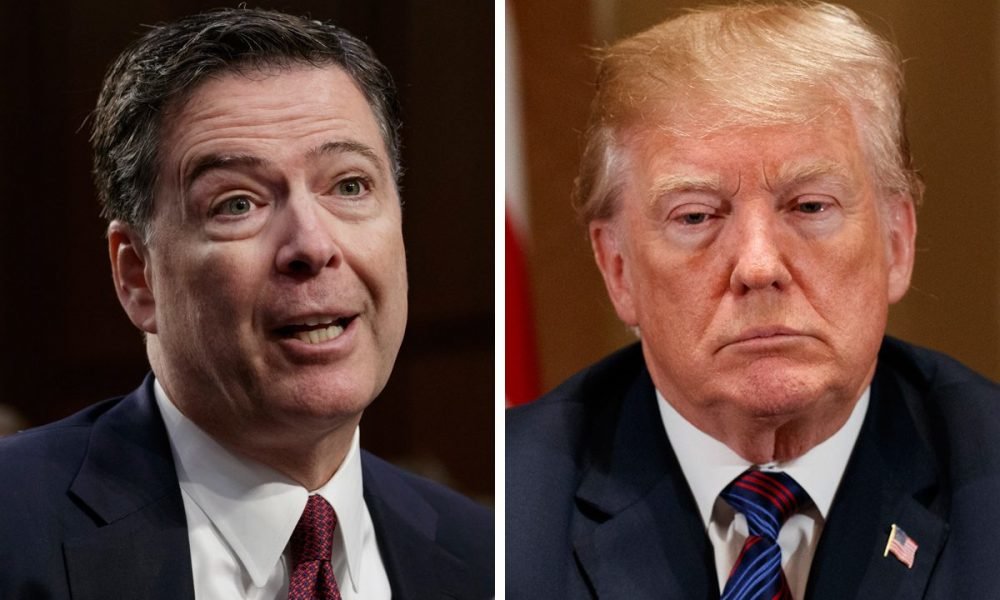 President Donald Trump, as well as his allies, are readying a comprehensive plan in order to retaliate against James Comey's publicity tour. They will try throwing the ex-FBI director's credibility out the window by bringing back the disturbing criticisms he received from the Democrats before he was removed from his post almost a year ago.
The plan to discredit Comey is to circulate the name "Lyin' Comey" through digital advertising on a website, as well as several talking points that are to be distributed to Republicans throughout the US before his memoir is to be released next week. The Republican National Committee will be overseeing the plan which was signed off by the White House.
Ronna McDaniel, the chairwoman for the Republicans, says that Comey is a leaker and a liar and that his grave misconduct led to both sides of the House calling for his removal. She also stated that if Comey wanted to be back in the spotlight, they will make sure that the Americans will know why the only person to blame for his complete lack of credibility is James Comey himself.
Though it is not clear how successful the Republican's campaign will be considering that President Trump had unceremoniously terminated him last May 9, there is little to no doubt that some Democrats will still be quite angry at Comey for his treatment of Hillary Clinton back in the 2016 Presidential Campaign.
Republicans will use the three C's; they will remind Democrats why they disliked Comey by undermining his credibility, giving them a new look at his conduct, and then highlighting his contradictions. Displayed on the Lyin' Comey website is an old quote from Hillary Clinton, saying he had badly 'overstepped his bounds'.
Comey's campaign with the media
Comey is set to release his memoir, "A Higher Loyalty" next Tuesday, and his media campaign will start off Sunday evening in an interview with George Stephanopoulos of ABC News. Stephanopoulos has mentioned that Comey compared President Trump to a mob boss. When President Trump fired James Comey, that action started a domino effect of events that even today, still complicate and set doubts into President Trump's campaign.
Robert Mueller was appointed as special counsel by the Justice Department in the Russia probe after it was revealed that the President Comey to drop the investigation of Michael Flynn, his former national security adviser.
Several aides are also afraid of how President Trump will react and how it could possibly influence the Mueller investigation. The Republican's plan could, as usual, be ruined by President Trump himself through a tweet or comment about Comey. The Grand Old Party's plan to Comey clearly shows how seriously President Trump and his allies are taking the situation.
Political discrepancies
There are many political discrepancies that are surrounding James Comey. This is only highlighted by the Republican plan to remind Americans how Democrats didn't like him, especially those who were part of the Hilton campaign. Some Republicans retort Comey had repeatedly usurped the authority of Loretta Lynch, who was a Former Attorney General, and that he also violated the protocol by acknowledging the existence of ongoing FBI investigations.
Another facet of the Republican's plan is to take a closer look at when James Comey appeared before the Senate Intelligence Committee last June where he testified that President Trump has asked him to stop the investigation on Flynn. This remark is in direct contrast to what he had said before, when he said that the President, in fact, did not ask him to drop the investigation.
Last month, Comey wrote a tweet addressed directly to President Trump saying that the American people will know his story very soon and that they would be able to judge for themselves who is honorable or not. All in all, the Republican's plan is to portray James Comey as a man who is only looking out for himself. McDaniel also added that Comey's media blitz is just a self-serving attempt to make money and to rehabilitate his own image.