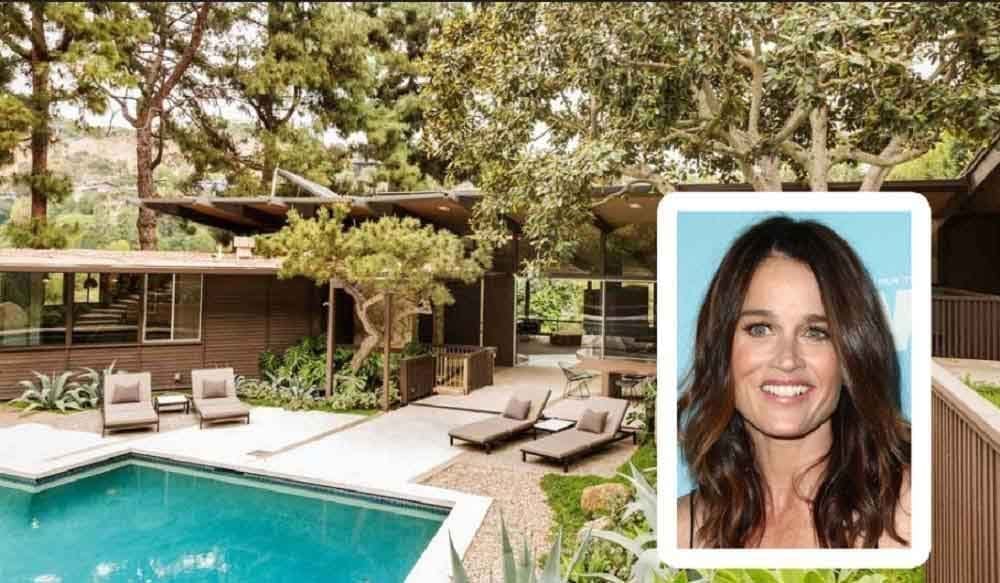 Check Out the Stunning Beverly Hills Oasis That 90s Darling Robin Tunney Lives in Now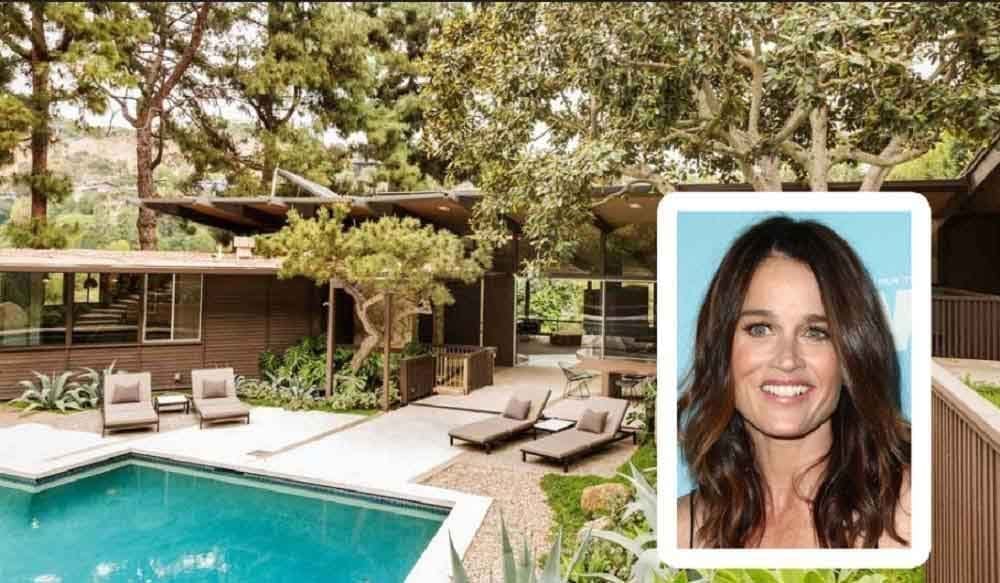 People who were teens in the 90s will best remember American actress Robin Tunney for her roles in films like 'The Craft' and 'Empire Records'. Years after her stint in teen flicks, Tunney, now 47 years old, has grown up and she's got the house to prove it, too.
Solid Taste
In a feature on Architectural Digest, the 'Prison Break' actress and her partner Nicky Marmet, who happens to be an interior designer, showed off their mid-century home. According to the magazine, designing a home from that era can turn into a recreation of the 'Mad Men' set. Fortunately, Tunney had some help from Marmet and went for a '1960s elegance with a contemporary twist' design scheme instead.
Still, furnishing the home took two years, according to the actress, as they tried to be careful of bringing in designs that leaned into the home's mid-century style too much. Perhaps learning from Marmet, whose clientele includes the likes of Iron Man himself, Robert Downey Jr., Tunney says that they threw modern pieces to avoid making their home looking 'kitschy'. For one, much of the four-bedroom house's lighting is new.
Beverly Hills Hideaway
Further proving that the couple likes to take their time is their three-year search before finally finding and buying their current Beverly Hills hideaway. According to Architectural Digest, Tunney and Marmet were specifically looking for a mid-century house complete with a driveway as well as a yard for their three-year-old son.
Finding what they were looking for in their current home, they initially lost it a developer but was able to purchase it after that deal fell through. The property was formerly owned by Morris Levine, a sculptor who designed the place and lived there until he was 90 years old.
Aside from their initial criteria, the home also came with plenty of natural light, a swimming pool and lots of original detailing. In the end, Tunney found the house well-made contributing it to the fact it was built by the former owner himself who also took care of it over the years. She even commented on how they couldn't find a crack in anything in the house. Even the oven was original.
Differing Preferences
While the couple is both attracted to the color green, they still had some disagreements when it came to designing their home. Because Marmet usually works with bigger houses for 'fancy people', Tunney says that they often argue about uncomfortable chairs and the like. While her designer partner would reprimand her for sitting on 'art' Tunney would argue that art should go on the wall and that she's all for comfortable lounge chairs.
But in the end, though, the magazine says that couple created a house which tells a story that's uniquely theirs making the years they spent on it worth the trouble.