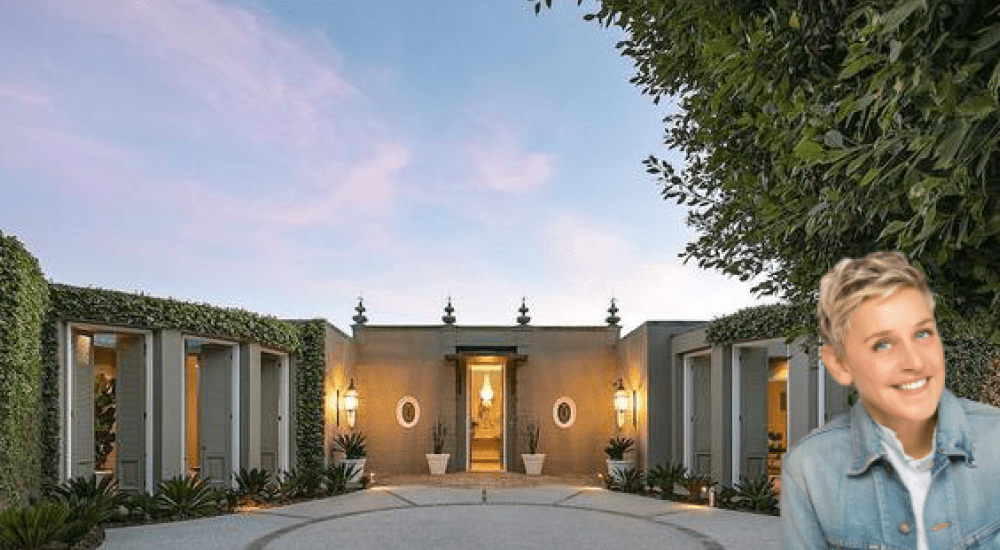 Ellen DeGeneres Luxury Mansion Is Up For Grabs! See Details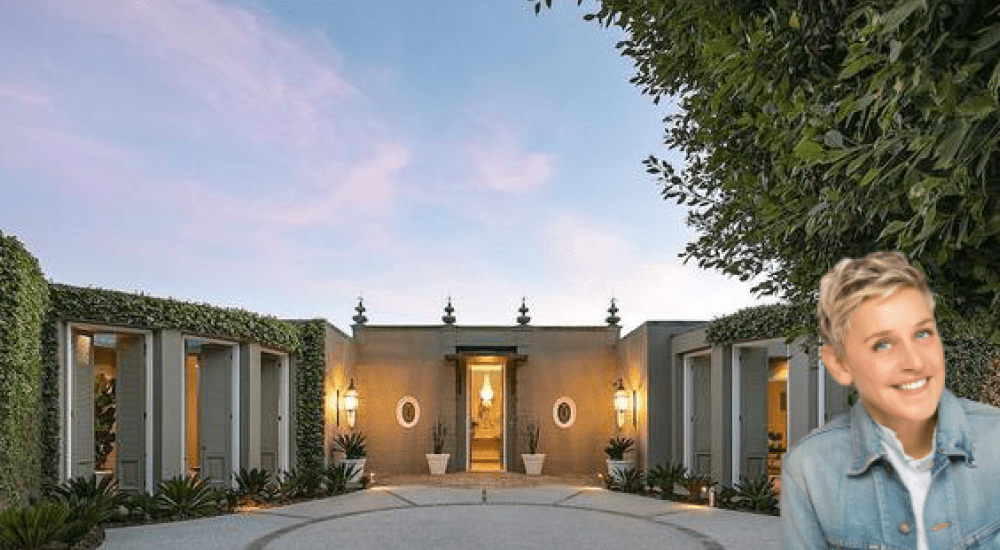 Mansion Listing
Reports have it that Ellen DeGeneres has decided to sell her Beverly Hills mansion even though she has barely spent 6 months there. The talk show host and comedian said she is selling the mansion for $17.95 million. According to media outlets, she has spent about $1 million to carry out diverse improvements and modifications on the mansion.
This listing is the most recent of the various real estate deals DeGeneres and Portia de Rossi have made since 2017.  The house is located in the neighborhood called Trousdale Estates in Beverly Hills, and it was built as far back as 1962. John Elgin Woolf originally designed the house, and it was later restored by Marmol Radziner's architects.
The listing of the home stated that it served as the home to Marjorie Lord for a very long time. Lord was a classic Hollywood actress, and the style of the house is a perfect reflection of the era.
Distinct Features
According to the listing, the home exemplifies Hollywood Regency style, and it comes with theatricality, dramatic details all appearing in distinctively elegant proportions. Occupants get breathtaking views from different areas in the house including its grand living room, outdoor areas, and rear covered patios.
As expected, it has features that model original Woolf designs and that includes wood-paneled ceilings, Pullman entry doors, and large bay windows. It's master suite has a spacious and spa-like bathroom opening directly into a pool and a courtyard.
It also has amazing views of the Los Angeles skyline and the Pacific Ocean.  Videos of the mansion are available online, and interested persons get to view the mansion from different angles.  Ellen reportedly purchased the home last year in September, and she paid approximately $15 million for it.
Ellen DeGeneres' Love for House Flipping
According to sources, Ellen DeGeneres and Portia de Rossi currently have a combined net worth of $360 million.
DeGeneres gained popularity and became famous as a comedian, and that eventually earned her TV stripes in a five-seasoned run of her sitcom called Ellen DeGeneres show. She has been hosting the show since 2003, and it has been heralded as one of daytime TV's most watched shows.
DeGeneres and wife, de Rossi have been an item since 2004, and they later got married in 2008.  One popular fact about DeGeneres and de Rossi is that they are active house flippers.
They recently put their huge Italian-styled villa situate in Montecito community of Santa Barbara County up for sale. Even though she stated in her book that this Montecito home is idyllic enough to hold onto, she is not thinking twice about selling off the house for $45 million. That price is well above the $28.8 million that she and de Rossi paid to acquire the property in 2013.