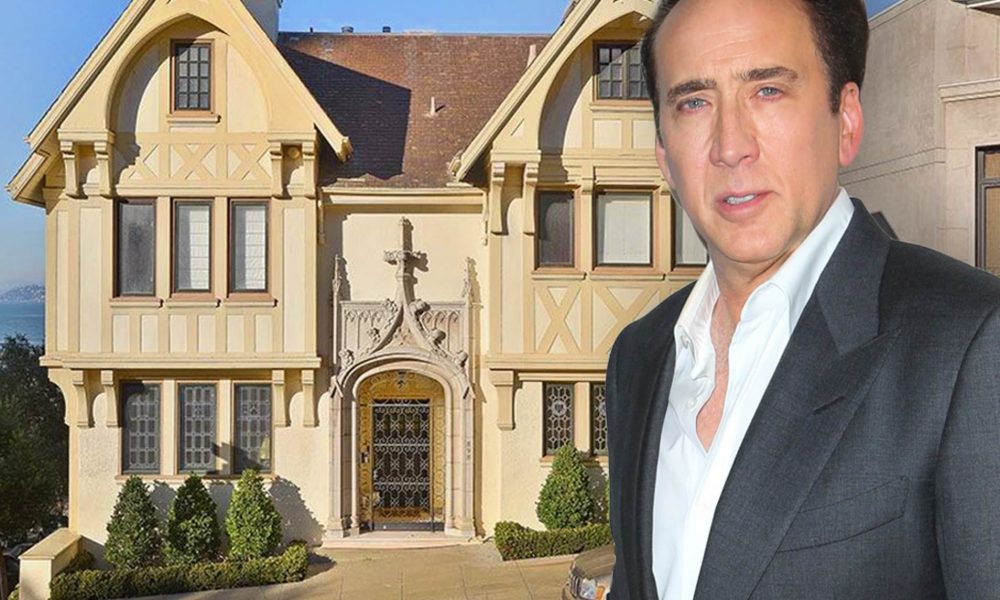 Nicolas Cage Puts His San Francisco Tudor Home on the Market for $10.95 Million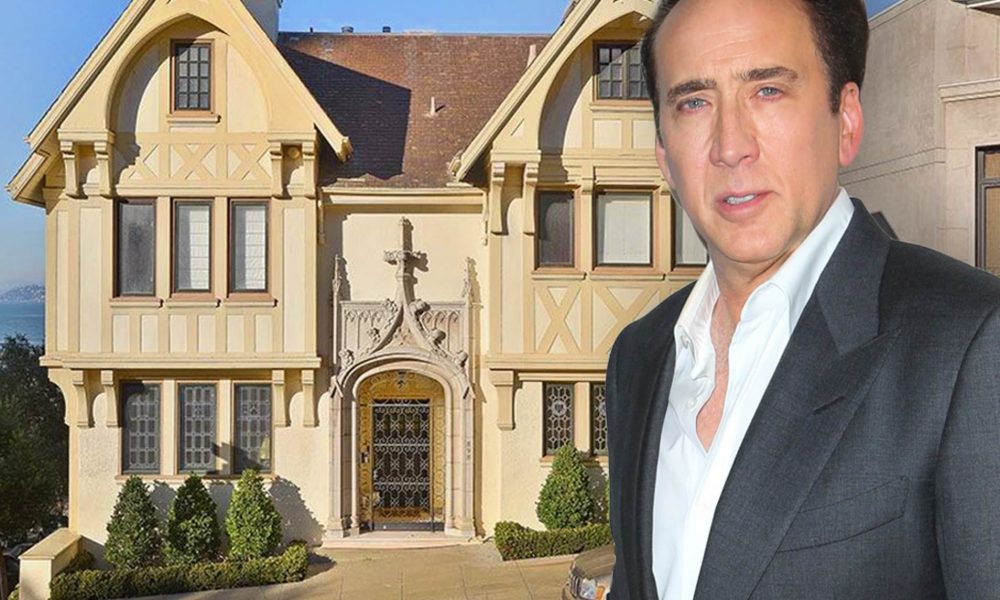 Nicolas Cage's century-old house has hit the market again for $10.95 million after failing to land a buyer back in 2017. Cage lived in the house, located in San Francisco's Russian Hill neighborhood, between 2006 and 2008. He purchased it for $9.4 million and sold it at a loss two years later for $7.7 million as he failed to pay millions in property taxes.
More About The Home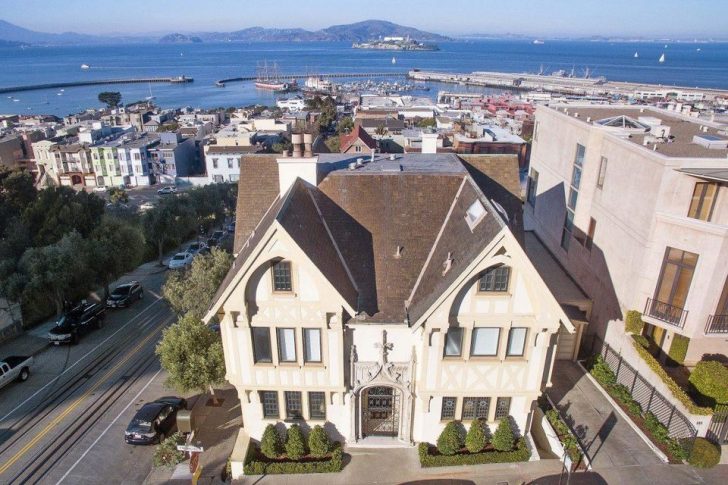 The Tudor Revival–style estate has four floors, and it has this eccentric charm that would lure in any buyer who's into this kind of aesthetic—especially since the details of the exterior and the interior of the house are amazing. Outside, one cannot miss the historic charm of the Medieval stonework, stained glass shutters, and wrought-iron gateway that protects the main doorway. As for the inside, the grand hall gives a majestic first impression to the  6,305-square-foot home.
The first floor holds the formal dining room and living room, with two Gothic-inspired chandeliers. It also has a cozy library with a wood-burning hearth, as well as a powder room near the grand hall. An extensive eat-in kitchen highlights its own laid-back dining nook, with towering windows facing Sausalito, Ghirardelli Square, Belvedere Island, Tiburon, Mount Tamalpais, Angel Island, and the Aquatic Park.
 The Rest of the House's Charms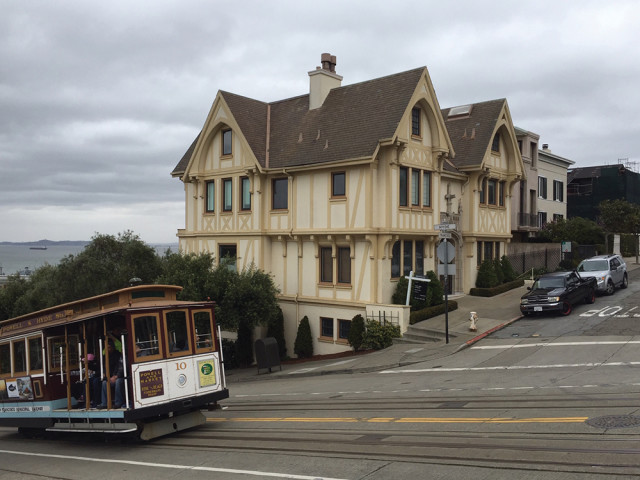 On the second floor is where most of the guests' bedchambers are found. There are three en suite bedrooms, and that includes the master bedroom, and they all occupy the entire floor. The master's bedroom has two dressing rooms, one and of them has a rare, hand-stenciled wood murals motif embracing all the walls. It also has a gleaming ivory bathroom with a deep soaking bathtub, separate steam shower, and marvelous views of the bay. Completing the second floor is a linen closet and a mirrored wet bar.
As for the third floor, there are two other spacious en suite bedchambers with vaulted ceilings and huge closets. But instead of having wood floors the same as other parts of the house, this floor is carpeted. The bottom level houses the remaining six bedchambers, together with a massive family room, a gym, and a controlled-temperature wine cellar. The property also has a lush yard that leads to a decorated garden with stone benches.
Not A Loss For Cage, Though
Through the years, Cage has made himself known in the real estate world for acquiring unique homes. About the same period when he bought the San Francisco home, the National Treasure star was also collecting a couple of other properties all over the world. He has already shelled out his fortune for a Bahamas island and a Rhode Island manor. He also has a castle in England and another one in Germany.