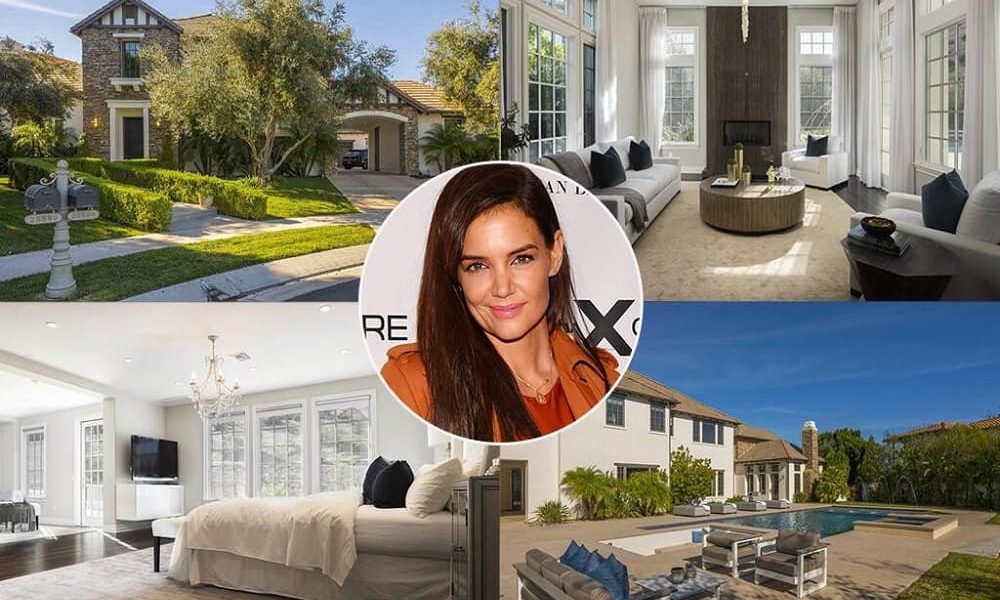 Katie Holmes Makes a Little Over $4 Million After Selling Her Calabasas Home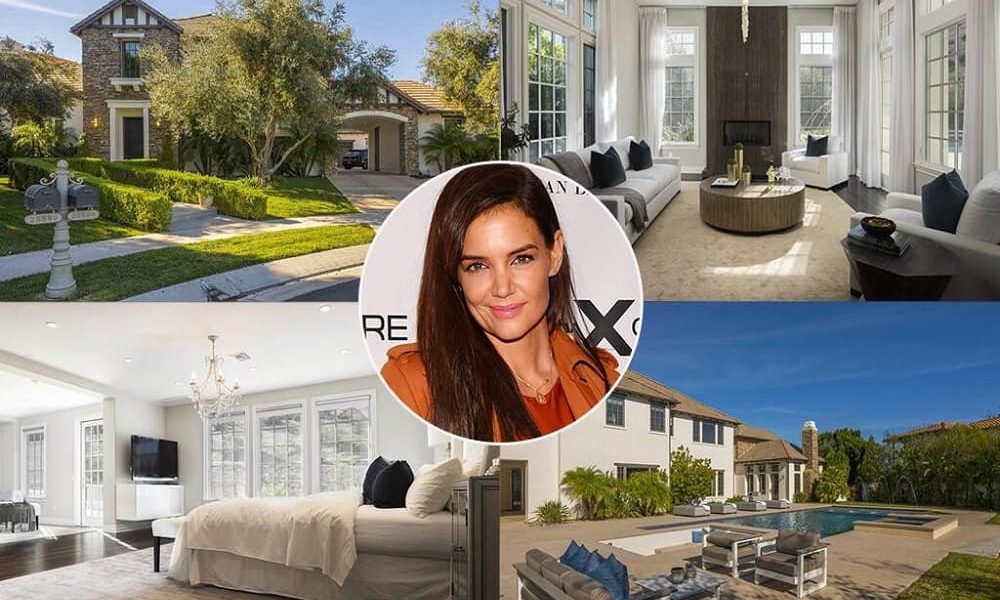 After three months on the real estate market, Katie Holmes' Tudor-inspired contemporary home has finally found a new owner. The Los Angeles Times reported that the Brahms: The Boy II star was able to fetch just a little over $4 million for the Calabasas abode.
She initially listed the property for $4.625 million in November 2019. Even though Holmes got lesser than that amount when it was sold, it's still more than what she paid for it. She bought the property in 2014 for $3.795 million.
Located on a quiet cul-de-sac, the half-acre property features a 5-bedroom main house and a 1-bedroom guest house. The 6,000-square-foot sun-lit main home is designed with contrasting bright white walls and dark wood floors accented with French windows.
When you enter the home, a double-height, vaulted entryway greets you. One of the indoor features of the house is a lofted library that you can reach through a set of stairs.
Around the corner of the ground floor is the great room, which is comprised of the living, dining, and kitchen spaces. The main highlight of the living space is the huge fireplace that runs from the floor up to the ceiling.
The chef's kitchen is a dream for those who love cooking at home. Design-wise, the dark cabinetry, as well as the center island and peninsula, add to the charm of the space. It is also equipped with not one but three ovens for some massive baking sessions.
The main staircase leads to a spacious landing on the second floor. The area is capacious enough that the new owners can convert it into either a lounge space or a second living room. An outdoor balcony is accessible through double French doors.
Another spacious balcony is located in the master suite. From the private outdoor space, you can get great views of the canyon. The spa-style marble bathroom of the suite is equipped with a deep-soaking tub when you feel like unwinding over a warm bath and a glass of wine. A huge walk-in closet is a huge plus too.
Even with the amazing features inside the home, the backyard amenities of the home still remains to be the highlights of the property. A massive pool is an inviting sight in the outdoor area. This is bordered by an elevated spa on one side and an interesting sunken firepit lounge area on the other.
Aside from the sunken lounge area, there are also other ample spaces for entertaining guests like the heated, covered loggia and an outdoor kitchen area. Rounding up the amenities is a basketball half-court.