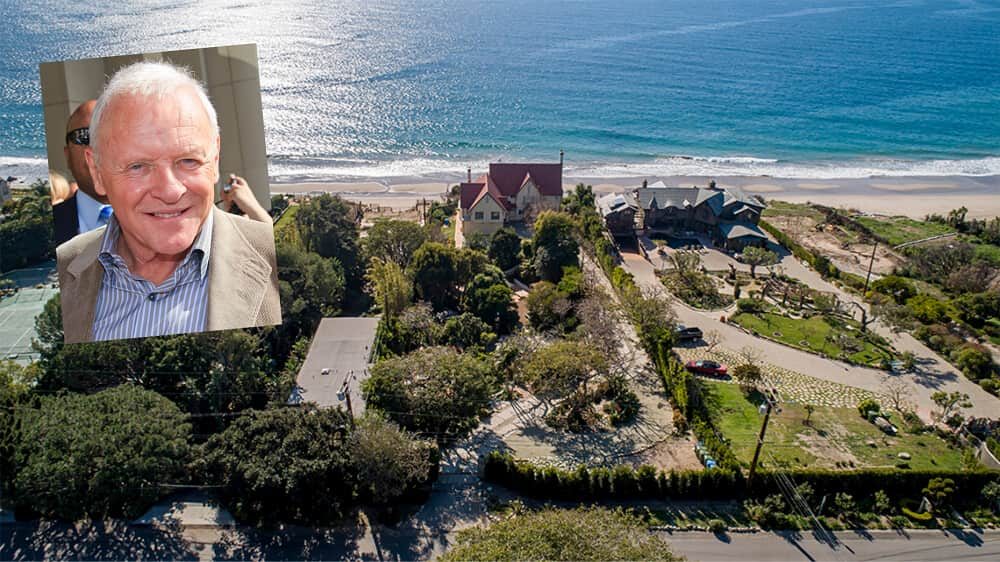 Leaving Malibu for Central Los Angeles, Sir Anthony Hopkins Lists Oceanside Home for $11.5M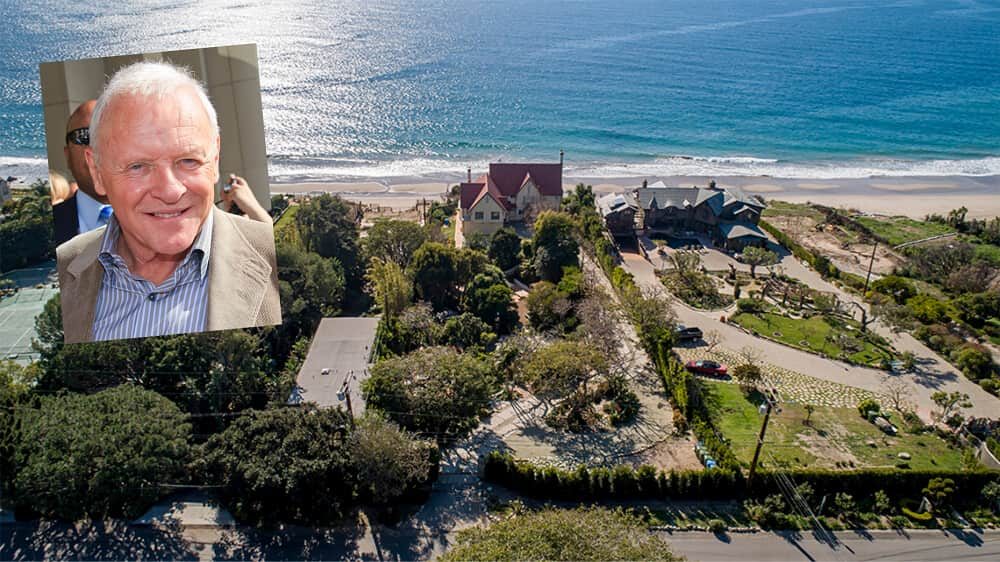 Award-winning actor Sir Anthony Hopkins, who recently starred in the movie The Two Popes, is giving up his oceanside Malibu property for $11.5 million. This price tag is a huge increase from when he bought the property in 2001 for $3.8 million.
The 1950s English manor-style home has 4,000 square feet of living space and offers unobstructed views of the Pacific Ocean. It sits on an acre of cliffside land between Zuma Beach and Point Dume.
Aside from its 5 bedrooms and 5 bathrooms, the house has several selling points. It boasts an entire wall made of glass so homeowners can have overlooking views of the beach down the cliff. The master suite is made even more luxurious with a sauna situated inside the master bathroom. The home also has two fireplaces, several al fresco dining areas, and an expansive green lawn. Beside its swimming pool is a poolside cabana that was made into an art room.
In 2018, a massive wildfire dubbed the Woolsey Fire wreaked havoc in the neighborhoods around Malibu. Unlike its next-door neighbor, Hopkins' 4,000-square-foot oceanside property, fortunately, survived untouched. However, that's not the reason the Hannibal star wants to put it up on the market. The listing agent disclosed that Hopkins wants to reside closer to central L.A.
The Silence of the Lambs star and his wife, Colombian-born actress-writer Stella Hopkins, actually have several properties in downtown Pacific Palisades that they can choose from. If they want a smaller space, they can opt to live in their 2-bedroom, 2-bathroom condo that they bought in 2016.
Aside from that, they also have a newly-built contemporary home, which they acquired for $6.6 million in late 2018. Next to this property is a vintage 1940 Colonial home that they purchased for $6 million.