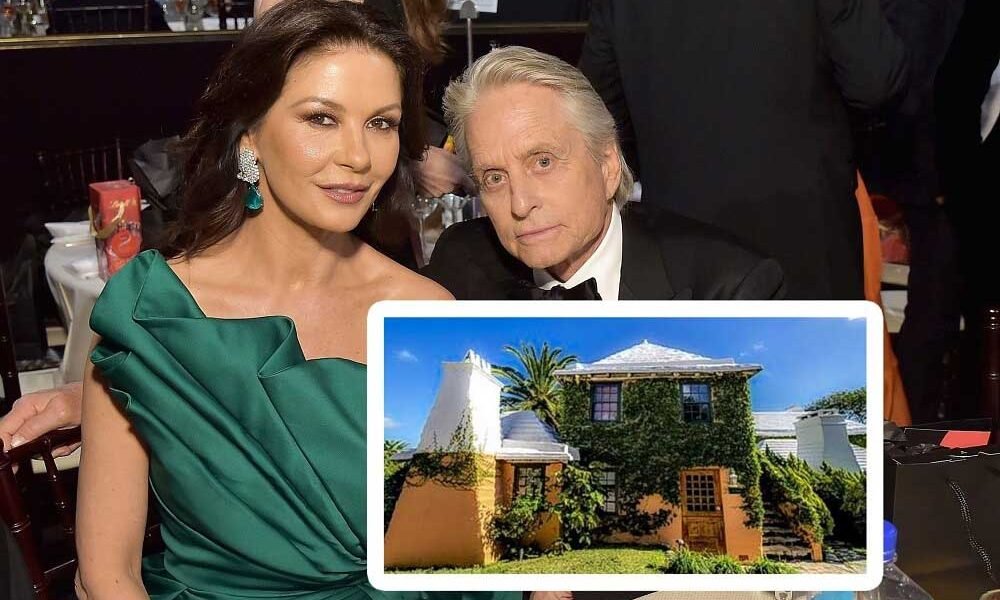 Michael Douglas & Catherine Zeta-Jones Are Selling Another One of Their Luxury Homes! Take a Peek at Their Island Abode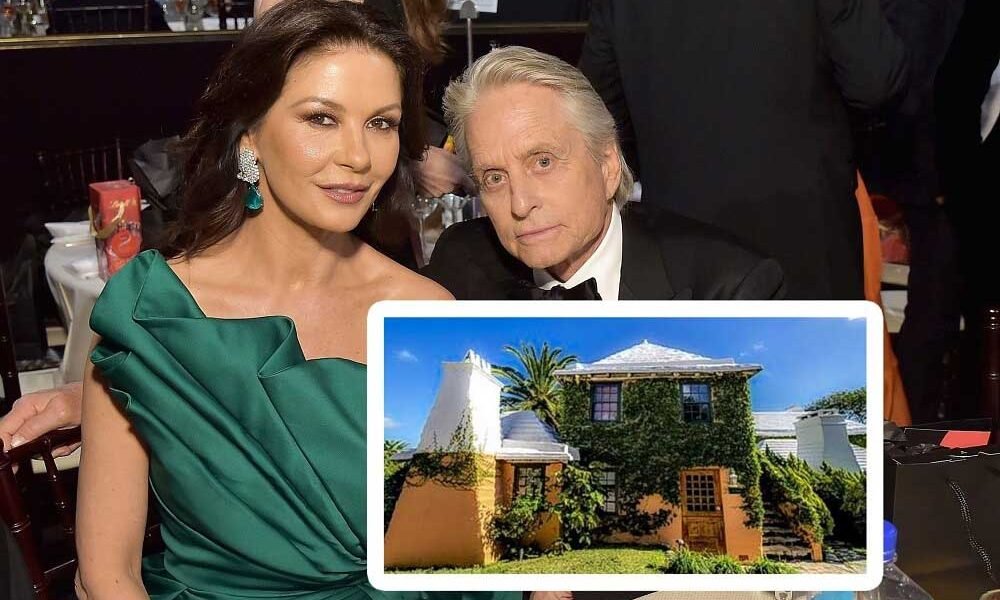 With a combined net worth of $345 million, celebrity couple Michael Douglas and Catherine Zeta-Jones can pretty much buy whatever they want. And like many of their fellow A-listers, the 'Basic' Instinct' actor and 'The Mask of Zorro' actress chose to spend their millions on real estate.
In fact, they've collected an impressive portfolio of properties over the years. Now, it looks like the couple is paring down their long list of houses as they put their Bermuda home on the market.
Familial Connection
According to Architectural Digest, Zeta-Jones and Douglas are looking to get $10.6 million from their Bermuda property. The sale may come as a surprise for some given the actor's family's long history with the North Atlantic island. Apparently, Douglas' mother, Diana, is actually a member of one of Bermuda's most respected and oldest families. In fact, they can trace their line on the island all the way back to the 1600s.
Some of his mother side relatives even played important roles in the island's affairs. There's his uncle Sir Nicholas Bayard Dill, a politician, and his mother's father Lieutenant-Colonel Thomas Melville Dill, who used to be the island's Attorney General.
In an early 2000s interview, the 74-year-old actor even says that he celebrated his first birthday there and have as many as 70 relatives still living on the tiny island. He even said that he finds solace in making the trip back to Bermuda and considers it a 'real family spot'.
Colonial-Style Compound
Located in Bermuda's Warwick Parish, the multi-residence property has eight bedrooms and eight bathrooms. These are spread out in the various structures found in the compound like the two-floor guesthouse, a one-room apartment, and a 7,300 square feet main house. The ivy-covered main house features a formal living and dining room, which are both equipped with a fireplace. The first floor of the house has an exposed beam ceiling which complements the woodwork found in the kitchen.
Upstairs is the master bedroom which has an impressive bathroom complete with a freestanding deep-soaking bath and even a crystal chandelier. However, the room's 'crowning' feature is its 50-foot-long veranda which offers scenic views of the nearby sea. The main house is also site to a media room, a home office as well as an exercise room that comes with a sauna. Meanwhile, an herb garden, a fruit orchard, a swimming pool and a tennis court can also be found within the rest of the compound.
Other Homes
Also currently on the market, is the couple's 250-acre Mallorca estate. The asking price for the property currently stands at $32.38 million. It was currently re-listed by Douglas after failing to attract a buyer for it in 2014. He was originally asking about $60 million for the seaside compound but has now cut the asking price by almost half.
Meanwhile, the couple still keeps homes in Zeta-Jones hometown in Swansea, Wales as well as two New York properties.