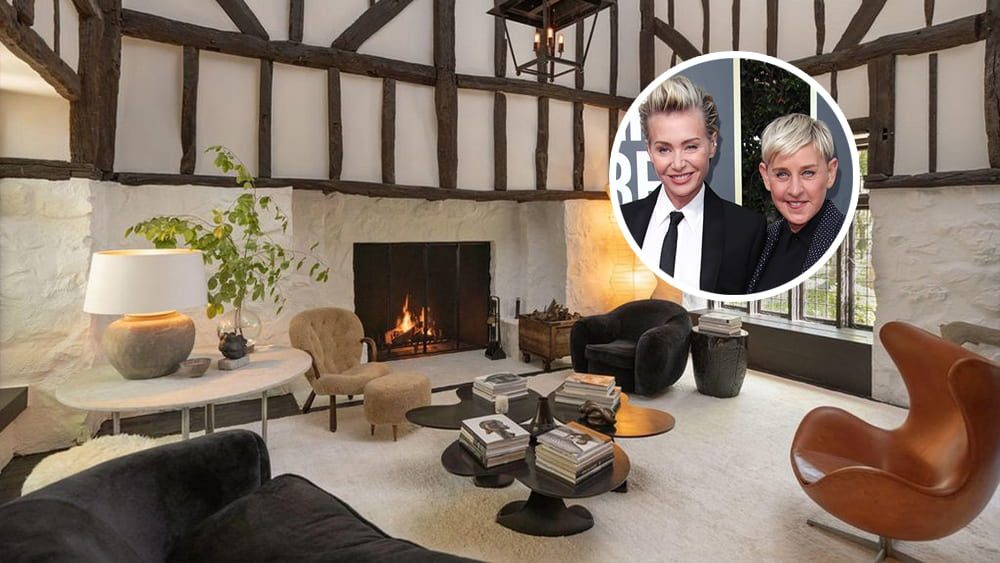 Ellen DeGeneres and Portia de Rossi Show Off Their House-Flipping Skills Yet Again with This English Tudor Home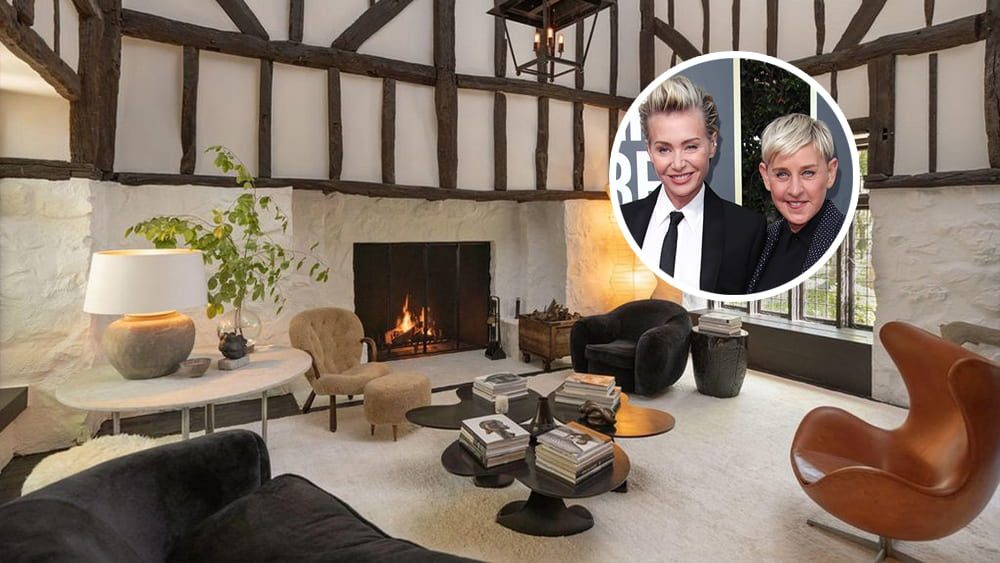 American comedian-TV host Ellen DeGeneres and Australian-American model-philanthropist Portia de Rossi are known for their mad skills in buying and selling homes. Ellen and Portia have purchased, renovated, and sold multiple properties in the past, and they are showing no signs of stopping anytime soon. But even with their impressive real estate portfolio, Ellen doesn't think of herself as a house flipper.
However, they just did it again with this gorgeous English Tudor home that they recently listed for $6.9 million, almost double the price they paid when they purchased it four months ago.
Shortly after they bought the Montecito property for $3.6 million in January, they started doing renovations and added premium upgrades that would justify the higher listing price. The 5,500-square-feet property now boasts upgraded kitchens, updated bathrooms, and a new laundry room.
There are also other subtle changes like added modern light fixtures and exposed brick fireplaces that are now painted a bright white. Even with the modern upgrades, Ellen and Portia still preserved the unique home's Old World charm.
The cozy abode is made up of two separate structures that are connected by a glass-enclosed solarium. These were used to barns that were built in England in the 1700s. These were then deconstructed and shipped to California and were reassembled on the 1.3-acre tree-dotted property where they currently stand. It still resembles that barn aesthetic with its high ceilings, exposed beams, and floors decked with wide-plank hardwood and tiles.
The home has two bedrooms along with two full and two half bathrooms spread across its two buildings. The California home has multiple notable features, but one that is worth highlighting is the octagonal study with 28-pane casement windows lining the room.
Its lounges and bedrooms are lofted with one of the dens overlooking the living room. On the other wing, the bedroom has its own fireplace and is situated above the living area.
Other amenities include a gym space, a workshop, and a fully finished basement. It also has a 3-car garage equipped with its own restroom.
The home is surrounded by lush greenery. A variety of wildflowers and mature trees decorate the property's impeccable gardens designed by landscape architect Tom Nielson.
Aside from this home, Ellen and Portia also maintain two other properties around Montecito. One is a Balinese-style home that they bought for $27 million in early 2019. The other is located right next door⁠—a fixer-upper that they purchased for $1.9 million that same year.