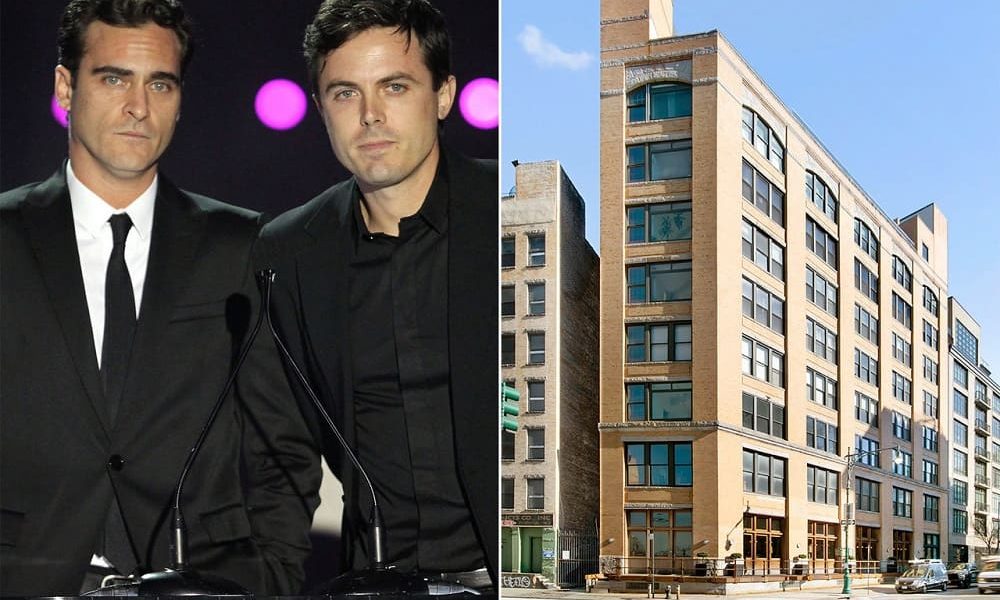 Former Brothers-in-Law Casey Affleck and Joaquin Phoenix Trade Their NYC 'Crash Pad' for a Little Over $3M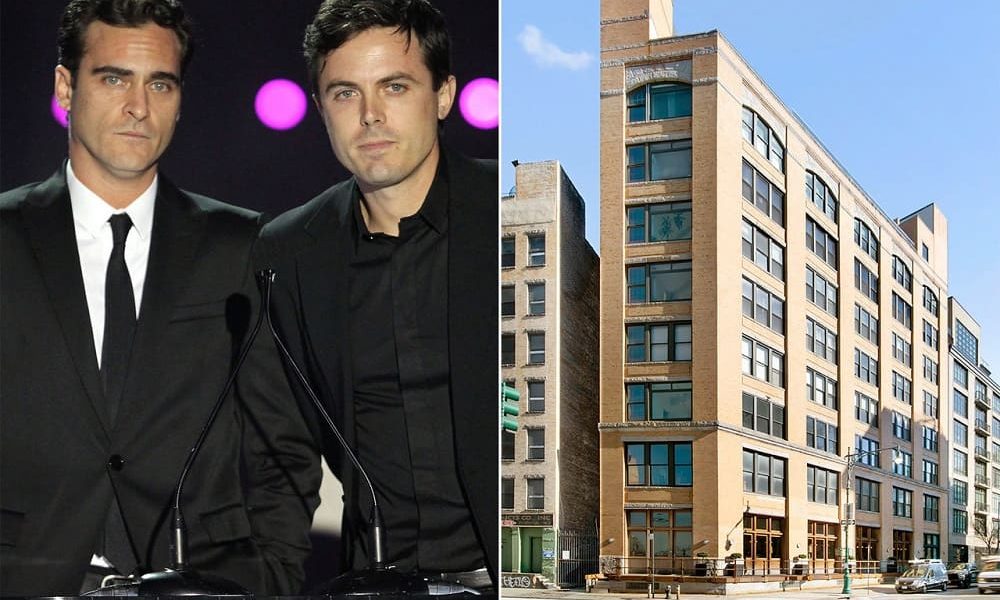 After a reported falling out, former friends and brothers-in-law Casey Affleck and Joaquin Phoenix have let go of the New York City apartment that they bought together. They were able to fetch $3.135 million for the property.
The 44-year-old actor and director, Affleck, and the 45-year-old Joker star, Phoenix, have been close friends. They even purchased this industrial loft located at the edge of the TriBeCa neighborhood in Manhattan to be their "crash pad". Joaquin reportedly introduced Affleck to his sister, Summer Phoenix. Casey and Summer ended up tying the knot in 2006 but, unfortunately, had a divorce in 2017.
Casey and Joaquin have also lost contact with each other. In a November 2019 interview for a Vanity Fair cover story, Joaquin revealed that they are no longer close and haven't spoken directly or indirectly for around 3 or 4 years.
After the falling out, both actors have also bid goodbye to this piece of their friendship. Through Jeremy Stein of Sotheby's International Realty, the New York City apartment was initially listed for $3.495 million, a bit higher than its final selling price.
The spacious loft is located on the 7th floor of a building situated along the busy Canal Street in Hudson Square. The area is dubbed as the crossroads of SoHo and TriBeCa. Since the property is on the western edge of New York City, it offers sprawling views of the Hudson River.
The capaciousness of the industrial abode makes it seem like it was once a 3-bedroom home. The 2-floor loft has a total of 3 sleeping areas and 3 full bathrooms. True to its industrial loft description, the home is built with 11.5-foot ceilings, concrete floors, exposed bricks, and only a few walls. It also boasts stainless-steel appliances in its kitchenette.
Aside from their family ties, Affleck and Joaquin have also worked together a few times in their careers. They first starred together in the 1995 comedy-drama film To Die For. This was followed by the 2010 mockumentary I'm Still Here where Joaquin was the star and Affleck was the director.
According to Vanity Fair, they both lived in the same building in New York before Casey married Summer. However, it's not confirmed if their homes were in the same building as this apartment that they sold off.
It seems like their friendship went deep as Vanity Fair also noted that they were into the Manhattan nightlife together and even got matching tattoos. They reportedly had a black circle tattooed under their right arms when they were in Italy.