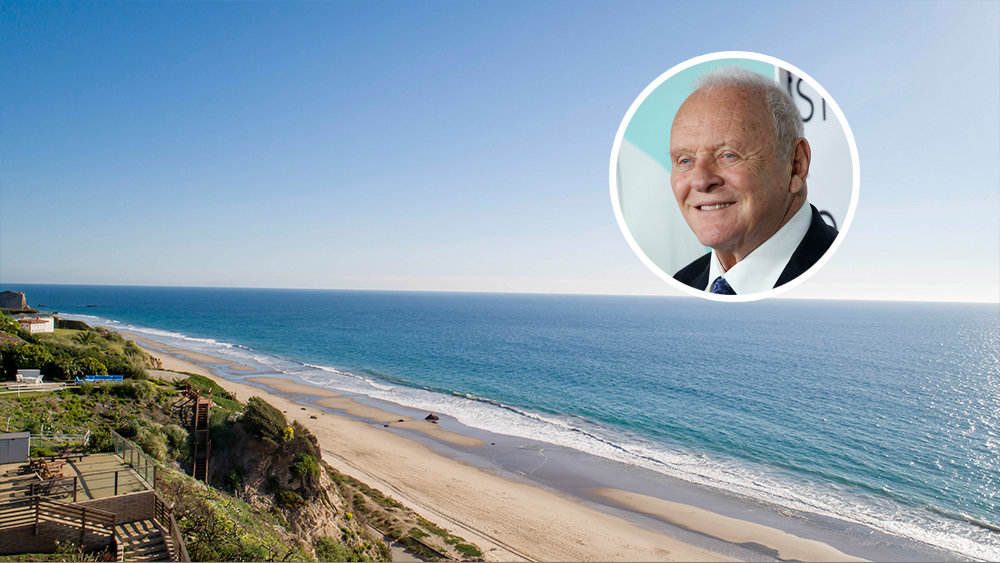 Legendary actor Anthony Hopkins Makes Huge Profit on the Sale of his Malibu Beach House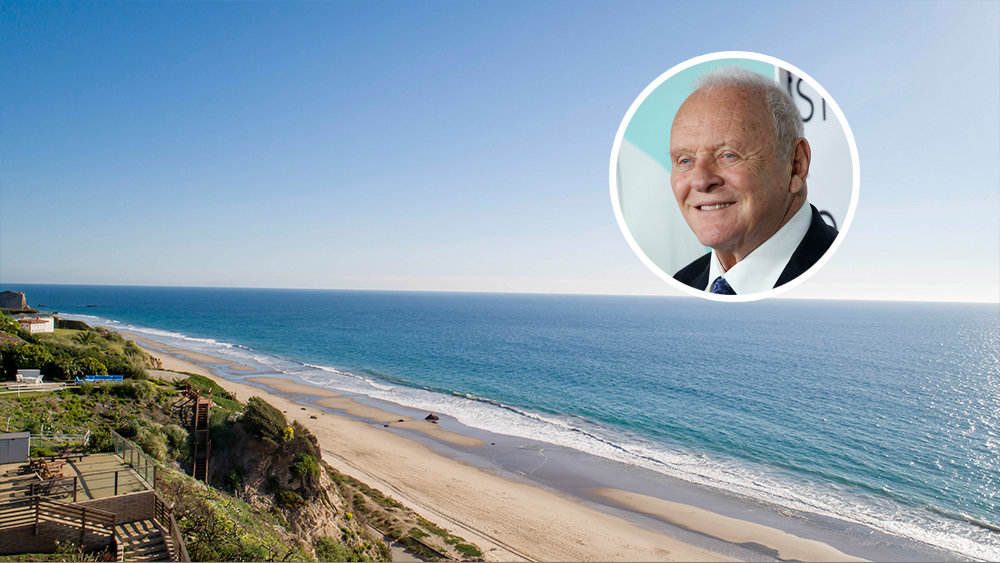 There would hardly be a movie buff who hasn't watched, easily one of the most brilliant masterpieces of Anthony Hopkins, "Silence of the Lambs." As bone-chilling as it was, the film certainly brought attention to the immense acting capability of Hopkins.
The actor has featured in several memorable films, perhaps the most prominent of which is the Hannibal series. But in addition to admiring Anthony's talent, we must also admire his architectural taste.
The Oscar-winning superstar recently sold off his house in Malibu, Los Angeles, for a whopping $10.5 million. The house is located at an impressive coastline stretch known as Point Dume. While that amount may not seem significant at first, it will after you find out how much he bought it for!
Read – Elon Musk is selling 4 of his LA homes listed for $62.5 million to a famous luxury real-estate developer
A sneak peek into the deal
Hopkins bought this house in 2001 for $3.8 million. And judging by the fact that he lived in it for nineteen years, it is clear that he bought it for residence rather than trade. The walls of this house have undoubtedly witnessed an exceptional number of awards.
The property is located on an area of ​​4,000 square feet, on top of a high cliff directly overlooking the Pacific Ocean and its sands. The roof is painted red, and the exterior is classic and elegant, composed of two stories. As for the interior, it contains five luxurious bedrooms in addition to five bathrooms. The interior of the house is characterized by a unique Cape Cod style.
The home also contains several other facilities such as a guest room, a swimming pool, a sauna, two fireplaces that look onto the beach to add some magic to the place. Another distinctive feature is the long driveway that leads to the door of the house where the trees line up on both sides in a pleasant scene adding the "necessary privacy" for the famous actor.
Read – Lori Loughlin, Mossimo Giannulli Sell Bel Air Mansion to Tinder Co-Founder
Other properties owned by Anthony
Hopkins owns other properties along with his wife, Stella, who is now working on the screenplay of the movie "Elyse" starring her husband (she
will direct the film herself). Among these properties are three other homes, all located in Los Angeles, a condominium in the Pacific Palisades neighborhood, a contemporary home worth $6.6 million, and a 1940s Colonial they bought for $6 million at the beginning of 2019.
Anthony Hopkins is a really quiet person in reality as he is in his movies, and he is not one of those Hollywood stars who move to a new house every year. Here's hoping that some of the actor's charms will rub off on those who will live in the house that the legend of Hollywood previously inhabited.