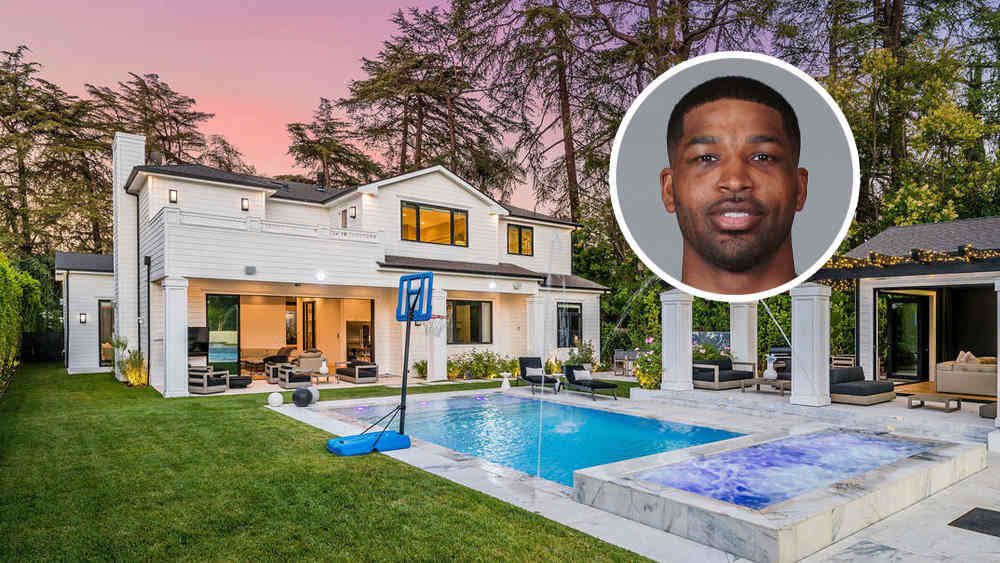 Tristan Thompson Returns His Encino Mansion to the Market Less Than a Year after Buying It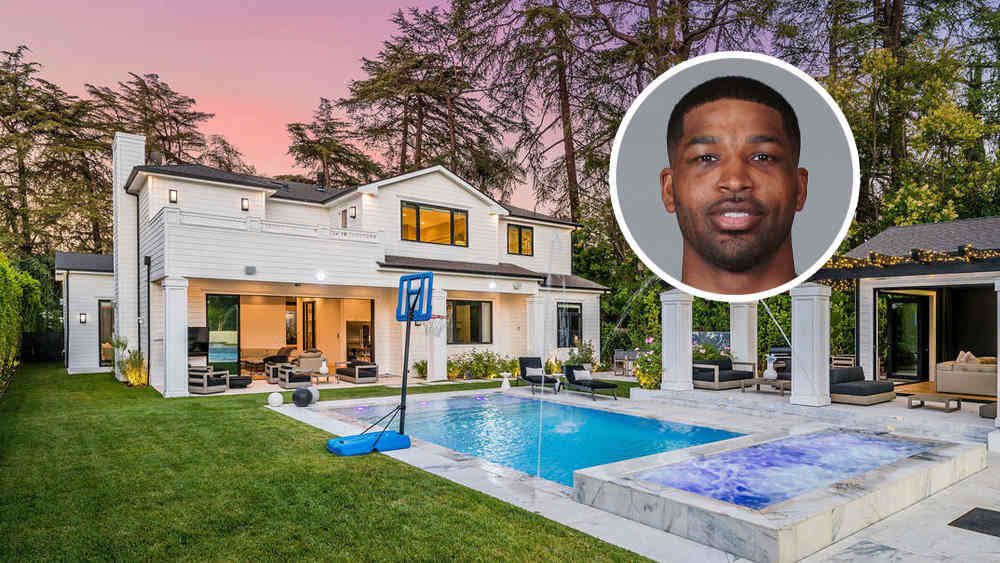 It seems that flipping houses isn't a hobby only A-list actors from Hollywood sport. Famous singers and even broadcasters like to buy and sell a property like groceries!
It seems, and rightfully so, to be a common characteristic of people having a good fortune. After all, if you can afford it, why not change the environment you live in every few years, right? Everyone wants to enjoy life one way or another, and that applies to celebs as well.
This time around, the celebrity who's in the news for their real-estate dealings is none other than famous basketball player, Tristan Thompson.
Read – Rob Kardashian trolls Tristan Thompson over his new hairstyle
After his separation from Khloe Kardashian at the beginning of 2019, Tristan bought this luxury mansion in Encino for $6.5 million. He recently decided to put it back to the market, but at a slightly higher price of $8.5 million. It is assumed that this bumped up price tag is a result of the upgrades of the NBA player to the house's interiors.
Read – The 20 Richest NBA Players in the World 2020
To make the changes, Thompson hired Ryan Saghian, an ace interior designer. The external look of the mansion didn't have any significant changes, and its original appearance was quite impressive anyway, so it didn't need many upgrades.
This property extends over a large land area of ​​9,684 square feet. On the inside, it contains a respective large number of facilities, which includes seven bedrooms and seven and a half bathrooms. The walls of the house are painted white while the ceiling appears in gray. It also consists of a car garage and a motor court. Maybe one of the dazzling details, or let's say, one of Ryan's charming touches is a chandelier light fixture in the form of a waterfall in the dining room.
One of the most significant and most beautiful additions that Thompson has made to the house is the theater he set up inside the house, by placing a large and comfortable couch there in front of gray wallpaper on which films are displayed.
The decorations of this theater add an artistic touch that may take you to another world while watching a movie in this setting. It is also suitable for family gatherings.
The house also contains a stunning outdoor space that provides a spa, a marble-bordered pool, a fire pit, or even an outdoor kitchen. Not only this, but the outdoor space can also accommodate a place for the guests to rest on a large area of ​​almost 1,580 square feet provided with two bedrooms, a bathroom, and a private kitchen equipped in full.