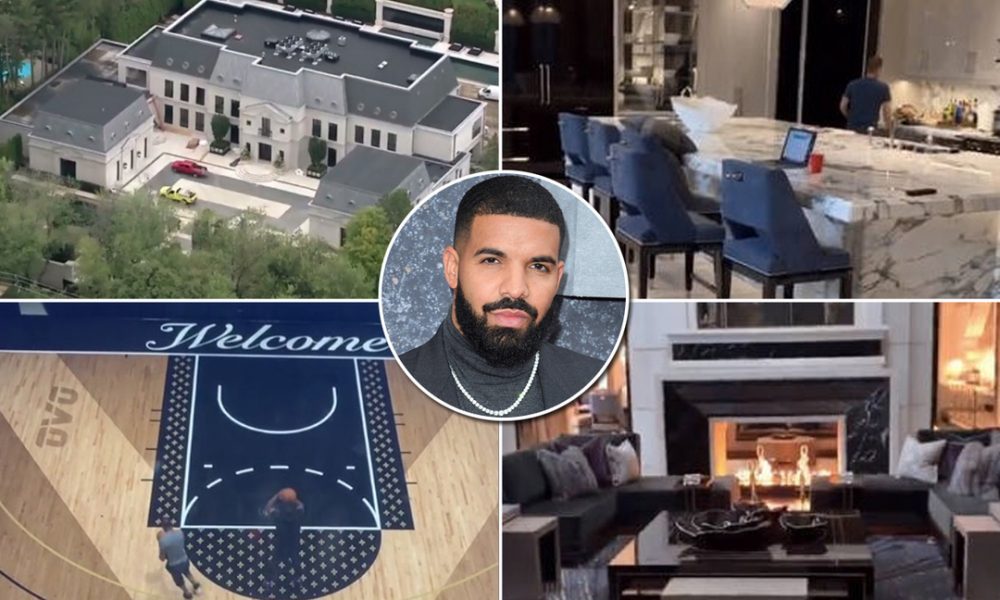 This Is Your Chance To Take A Peak Inside Drake's Exquisite Hometown Manor House!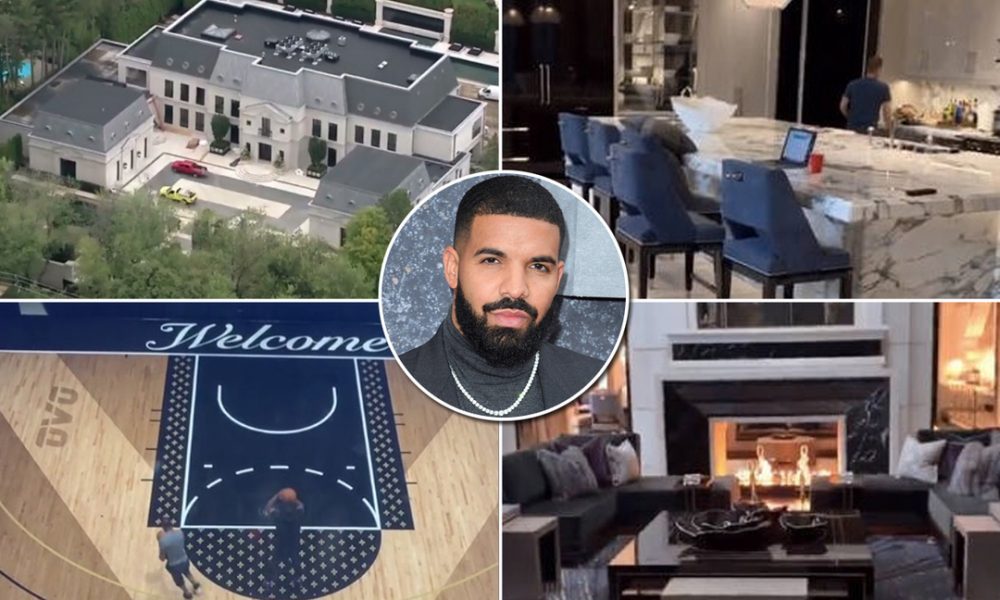 After dropping the music video of his song Tootsie Slide, Drake captured the internet's attention. However, it was because of his show-stealing house and not really the song itself.
The Toronto dwelling of the mega recording artist covers 50,000 square feet, with luxuries like its NBA regulation-size indoor basketball court amped up with a 21-square-foot pyramid skylight. Without a doubt, Drake's extraordinary residence qualifies as extravagant!
A Vision Realized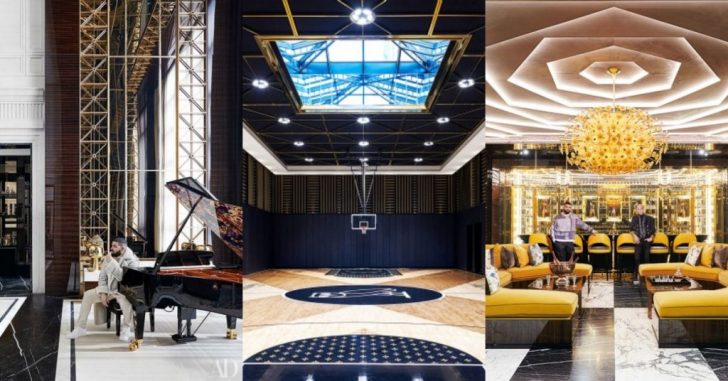 Drake Manor is a phenomenon of medieval-world craftsmanship, as it is composed of limestone, exotic woods bronze, and other superior materials. He enlisted the help of Ferris Rafauli, a luxury home designer and builder based in  Ontario, for the tremendous task of bringing his vision to life.
Drake wanted his passion project to remain intact for up to a century since he was building the manor in his hometown. He also fancied a monumental scale and atmosphere for the mansion. Being one of those things that he will eventually leave behind, the crooner had to make sure it was timeless and durable.
It's Worth Around $100 Million
Dubbed The Embassy, the residence took its cues from classic Beaux-Arts architecture, refined and somewhat abstracted to inspire a vintage feel with a modern twist. It was in 2018 when Drake acquired the colossal $6.7 million property in North-East Toronto's elite Bridle Path neighborhood, which is famously known as the Millionaires' Row.
Towering 4.4-meter fences enclose the estate for maximum security and privacy, which Drake had to get approval for since the city's law declares that no residential fencing can go beyond the height of two meters.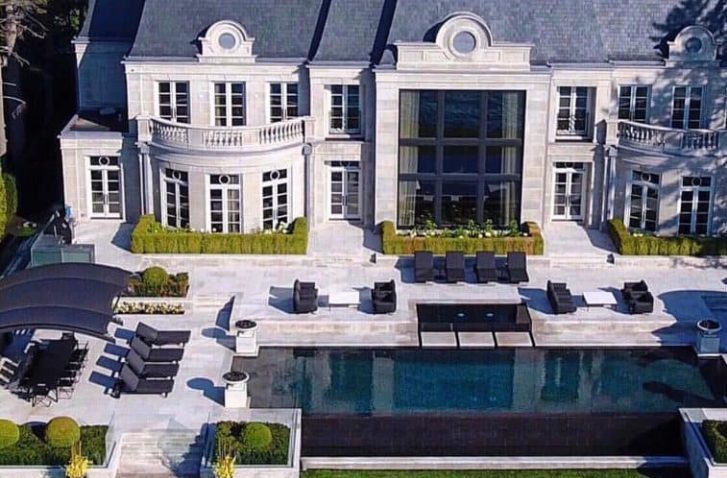 Inspired By Drake Himself
Rafauli defines the interior of the house as modern Art Deco, having a very lush design, running with a color scheme of monochrome grey, black, and white. It has roaring fireplaces, enormous chandeliers, gold embellishments, and marble flooring and fixtures. All the furniture throughout the house was customized by Rafauli, using elements ranging from dyed ostrich hide and mohair to bronze and Macassar.
Drake's crib highlights an NBA regulation-size basketball court, with dark-colored hues. On one of his visits, DJ Khaled showed off this OVO-branded space. The private court had also been highlighted in the music video for Money in the Grave.
One more striking piece of Drake's estate is his musical toilet. While doing a house tour on one of his Instagram Stories, the rapper made a spectacle of the high-tech water closet, which opens and plays soothing music every time you walk into the toilet room.
It's filled with insane memorabilia
Everybody knows that Drake loves having and showing off rare collector's items, from NBA championship rings to suggestive timepieces. So it's not surprising that the star's dwelling is overflowing with eccentric antiques and memorabilia. He even has a bespoke recital grand piano made by the esteemed piano maker named Bösendorfer. It was designed in partnership with a Japanese artist named Takashi Murakami, as well as Rafauli.