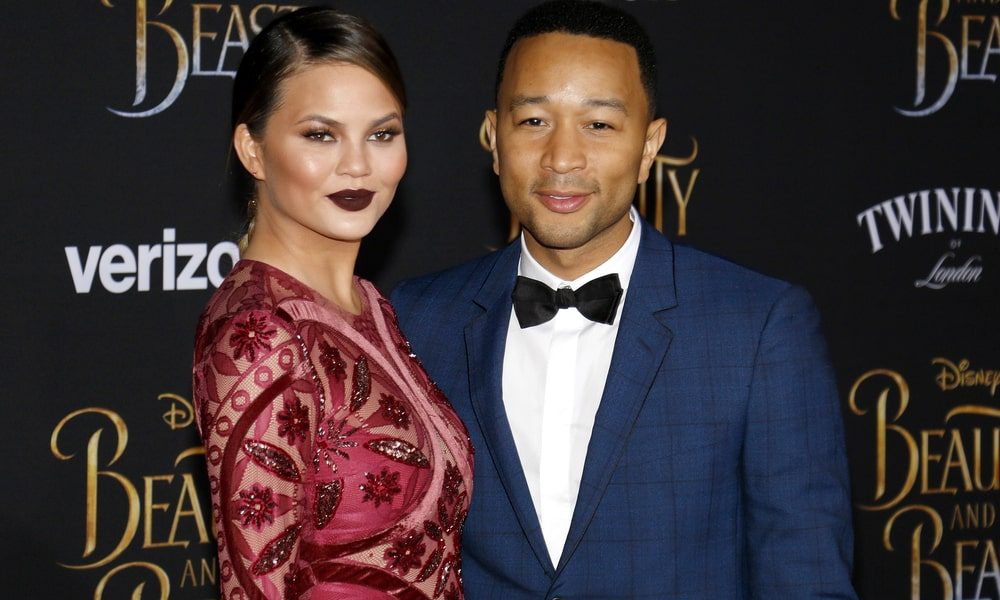 Chrissy Teigen and John Legend Upgrade to a Beautiful Mansion in Beverly Hills Worth $17.5 Million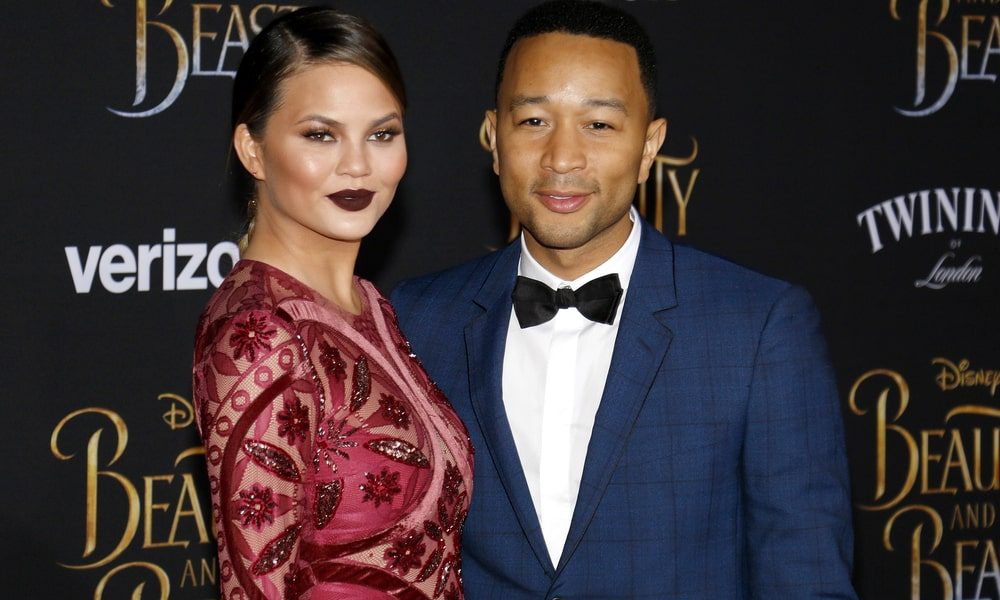 Celebrity couple John Legend and Chrissy Teigen appear to be leveling up their game in the real estate business, especially owing to the fact that it took them no time to buy a new home after listing their previous one in Beverly Hills for $23.95 million.
The couple has only recently purchased their new family home in the Benedict Canyon area of Beverly Hills– an ultra-modern and newly built property that stands on nearly one acre of land. The mansion has put a sizeable dent worth $17.5 million in the duos wallet.
The 10,700 square-feet living space is about 2,000 square feet larger than their previous abode, containing a total of 6 bedrooms and 9 bathrooms, and is developed by local contractors JB Builders. According to Chrissy's Instagram story, it didn't take long for the couple to get the house styled to their tastebuds after moving in, despite Chrissy's inability to leave her bed on account of her pregnancy.
Furthermore, on the inside, the dwelling boasts of modern design, with marble trim and exotic wood, multiple bespoke materials, wide-plank flooring with oak wood, and a massive great room with a towering glass atrium that lights up the whole room. All around, the mansion features the stuff that gives birds nightmares: 24-foot-tall ceilings along with floor-to-ceiling sliding glass walls.
However, as is the case with most of these luxurious mansions, the main suite happens to be the highlight, which sits on the upper floor, next to a 30-foot-wide interior bridge, surrounded by suede panel walls. The room features a modern fireplace, oak plank floors, and also contains a private, shaded balcony that comes complete with infrared heaters. The suite also includes walk-in dual closets and baths with LED-anti-steam electric mirrors.
The exteriors of the property include a backyard that holds a pool house, a 100-foot infinity pool with saltwater, and a fire pit. Upfront, on the other hand, lies a landscaped motorway, perfect for hosting big events! It opens up to the entryway that is sun-drenched and framed by a staircase lined with glass.
The living area consists of a floor-to-ceiling fireplace that separates the formal dining area from the casual family room. Other rooms in the mansion include a stylish office; a temperature-controlled, 300 bottled wine cellar; and a home theatre that comes with stadium seating.
As much as we loved Chrissy's old kitchen, we just have to get used to seeing a new one in her Instagram stories and cooking show now. Luckily, the new gourmet kitchen is perfect, containing top-of-the-line Meile appliances, a marble reflective wall, and two brand new center islands.