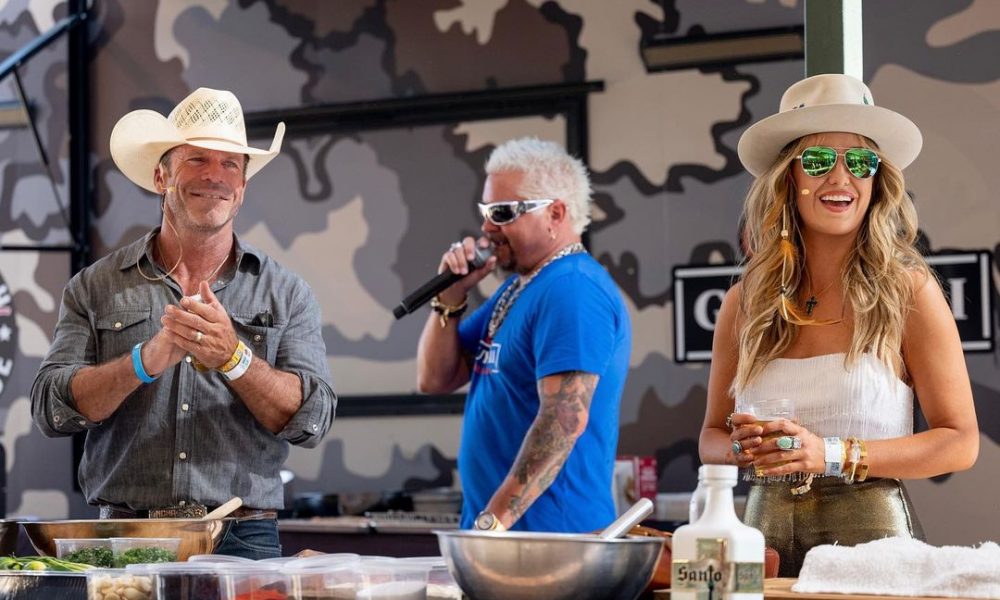 Santo Spirits: Sammy Hagar and Guy Fieri's Joint Venture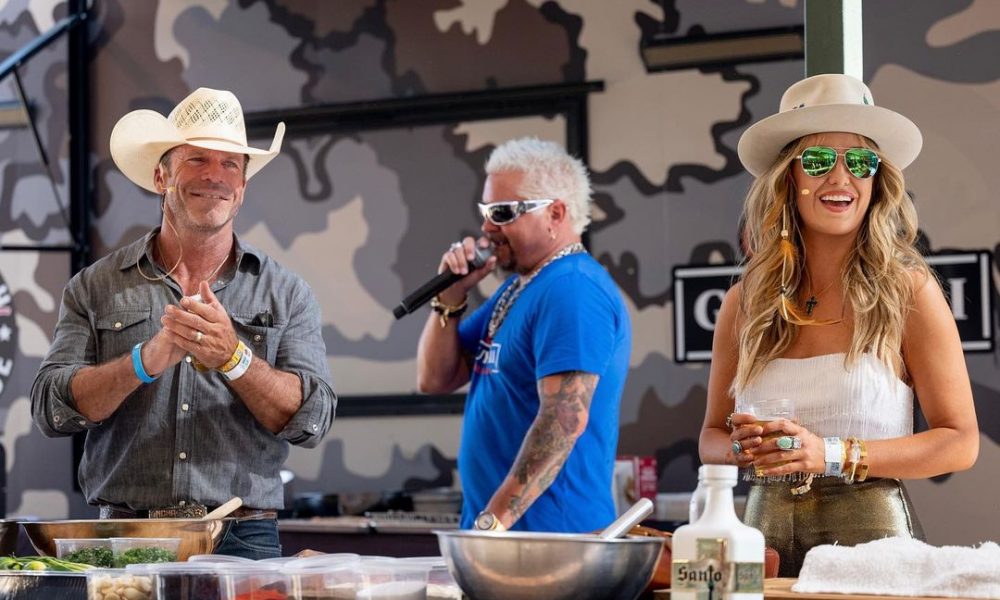 In the world of business partnerships, some combinations might seem unconventional at first glance. But when you delve deeper into the stories of individuals who have joined forces to create something remarkable, you often find a powerful recipe for success.
The unlikely duo of Sammy Hagar, the iconic Van Halen frontman, and Guy Fieri, the irrepressible culinary maverick with a star-studded resume, certainly fits the bill. Together, they embarked on a tequila-making journey that not only delighted their fans but also revealed the two essential ingredients for entrepreneurial success: Passion and authenticity.
A Dose of Passion
If there is one thing that both Sammy Hagar and Guy Fieri have in abundance, it is passion. Their relentless enthusiasm for their respective crafts has been the driving force behind their success. And that is what brought them together to create Santo Spirits.
Sammy Hagar, known for his electrifying performances and timeless hits, is a man who knows how to ignite a crowd. But what set his heart racing in recent years was something different: tequila. He did not just love drinking it. He had a deep fascination with the art of tequila-making itself. For Sammy, it was not just about launching another celebrity-endorsed spirit. It was about crafting a tequila that embodied the same passion he poured into his music.
Hagar's journey into the world of tequila was more than a business decision. It was a labor of love. He traveled through the heart of Mexico, connecting with local distillers, learning the intricacies of agave cultivation, and honing his palate to discern the nuances of tequila. His passion was the driving force behind Santo Spirits. Thus, ensuring that every drop of their tequila was a testament to his commitment to excellence.
Guy Fieri, on the other hand, is no stranger to passion, especially when it comes to food. With a flair for flavors and an insatiable appetite for culinary adventures, Guy has conquered the restaurant world with his unique brand of hospitality. When Sammy approached him with the idea of creating a tequila brand, it was a no-brainer for Guy. He saw it as an opportunity to infuse his signature enthusiasm into a new venture and to extend his culinary prowess beyond the kitchen.
Authenticity and Unwavering Commitment
In a world inundated with celebrity endorsements and branded products, authenticity is the secret ingredient that sets entrepreneurs like Sammy Hagar and Guy Fieri apart. Their commitment to staying true to their passions and creating something genuinely remarkable is a testament to their authenticity.
When Sammy Hagar talks about tequila, it is not just empty words. It is a reflection of his genuine love for the spirit. He knows the difference between a well-crafted tequila and a mediocre one, and he wanted Santo Spirits to represent the former.
Fieri is known for his unique style, unwavering commitment to quality, and his down-to-earth persona. With Santo Spirits, Guy saw an opportunity to extend that authenticity into the realm of the spirit. He wanted the brand to reflect his love for bold flavors and his dedication to creating memorable experiences.
Together, Sammy and Guy poured their hearts and souls into Santo Spirits, infusing it with authenticity at every turn. They were hands-on in every aspect, from selecting the finest agave to designing the bottle's iconic skull-shaped cork. They refused to cut corners or compromise on quality, ensuring that Santo Spirits would stand out in a crowded market.