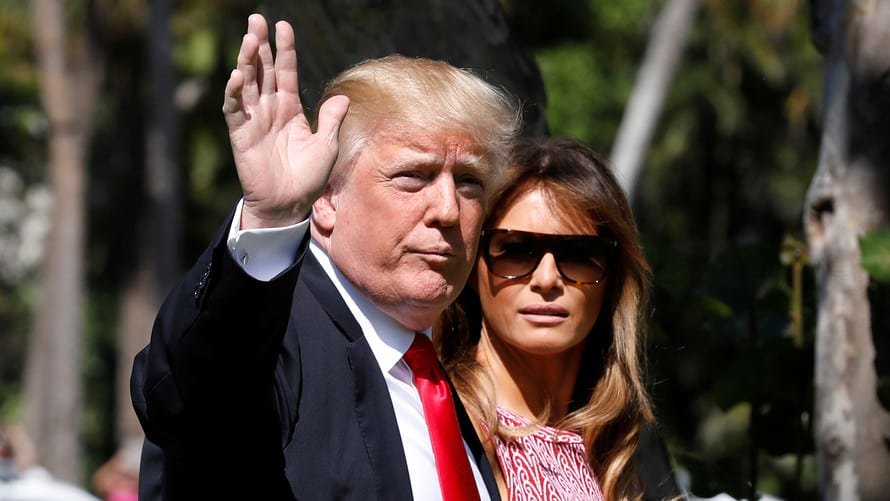 Trump Threatens to End DACA and NAFTA to Build the Border Wall!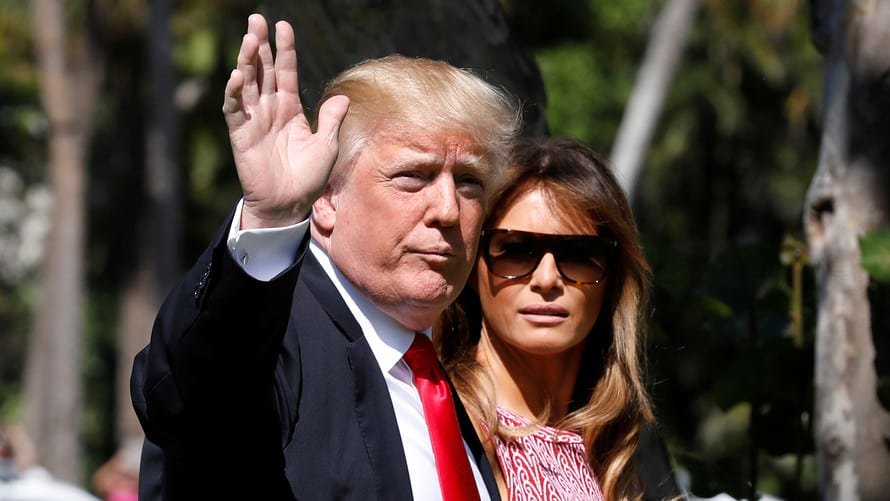 President Donald Trump let loose multiple hardline immigration statements on Easter Sunday after wishing twitter followers a "HAPPY EASTER!" Moments after the tweets were posted he, along with First Lady Melania Trump, and his daughter Tiffany Trump, were seen entering Episcopal Church of Bethesda-by-the-sea in Palms Beach, Florida.
Putting His Foot Down
The President declared that there would be no more DACA deal, and called on congressional Republicans to enable stricter policies concerning immigration because the US-Mexico border has seen an increase in danger. In the aforementioned tweets, President Trump said that "Mexico is doing very little," in regard to keeping migrants from crossing into their country from the south and afterward, crossing into American soil. According to Trump, Mexico continues to mock America's immigration laws.
Who is at Fault?
The President then goes on to say that Border Patrol Agents are not allowed to do their job properly, pointing the finger of blame at the Democrats. He also said without context that the "Caravans' coming." Prior to the President's statements, "Fox and Friends" aired a segment with right-wing commentator Tomi Lahren who claimed on-screen that a "Caravan of illegal immigrants is headed to the US."
Are the Walls Going Up?
President Trump then went on to threaten the North American Free Trade Agreement, also known as NAFTA and called for a border wall. He repeated his belief as he stopped to talk to reporters prior to entering the church for Easter services. He espoused that a lot of people are coming in because they wish to take advantage of DACA and that America will soon have to see what's right in front of them.
He then went on to say that Canada and Mexico had a great chance before but the Democrats blew it. Now, the Republicans will have to take a look whether to continue the DACA and NAFTA deal or not.
Differing Opinions
Drew Hamilton, the spokesman for House Minority Leader Nancy Pelosi said that "Time and again, the President has walked away from bipartisan proposals that are exactly what he asked for. When an agreement to protect the Dreamers is reached, it will be despite this President rather than with his leadership," saying 'Dreamers' in reference to recipients of DACA.
Dealing with the 'Dreamers'
Before Trump released his statements via Twitter, the President and Congress attempted to negotiate a deal regarding the Deferred Action for Childhood Arrivals program, or DACA. Trump has ended the program in late 2017, but he also stated that he would protect the Dreamers in exchange for approval of funds to create a border wall between Mexico and the US. During his campaign, it is well known that he claimed that Mexico would pay for it.
"Mexico has got to help us at the border," the President said outside the church on Easter Sunday, as he stood beside his wife and daughter. "If they are not going to help us at the border, it is a very sad thing. We need two countries [in this endeavor]. Mexico has got to help us at the border."
Differentiating the DACA Dreamers
The Deferred Action for Childhood Arrivals program, also known as DACA, was introduced back in 2012 by then-President Barack Obama. This was done as a stopgap measure that would supposedly shield from deportation the people who were brought into the US while they were still children.
DACA recipients then became known as the Dreamers, named after a similar legislation named the Dream Act which would have given beneficiaries a path to American citizenship, which was introduced back in 2001. Illegal immigration is a serious issue for the US and has been for many, many years now. With his statements, the President hopes that Mexico will also 'pull their weight' in securing the border in order to make sure that whoever steps foot in American soil actually arrived there through legal means.