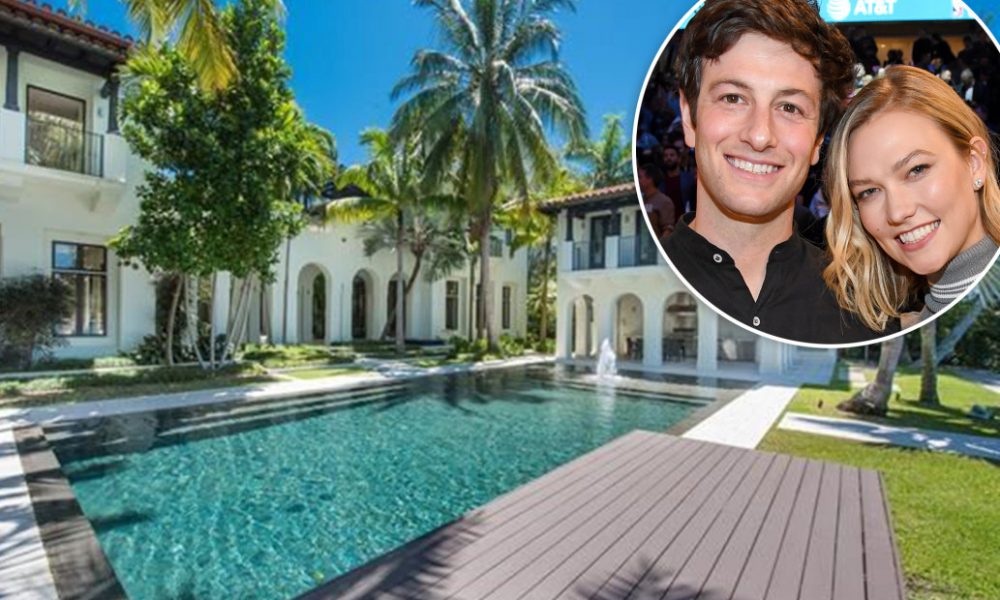 Joshua Kushner and Karlie Kloss Buy $23.5 Million Mansion in Miami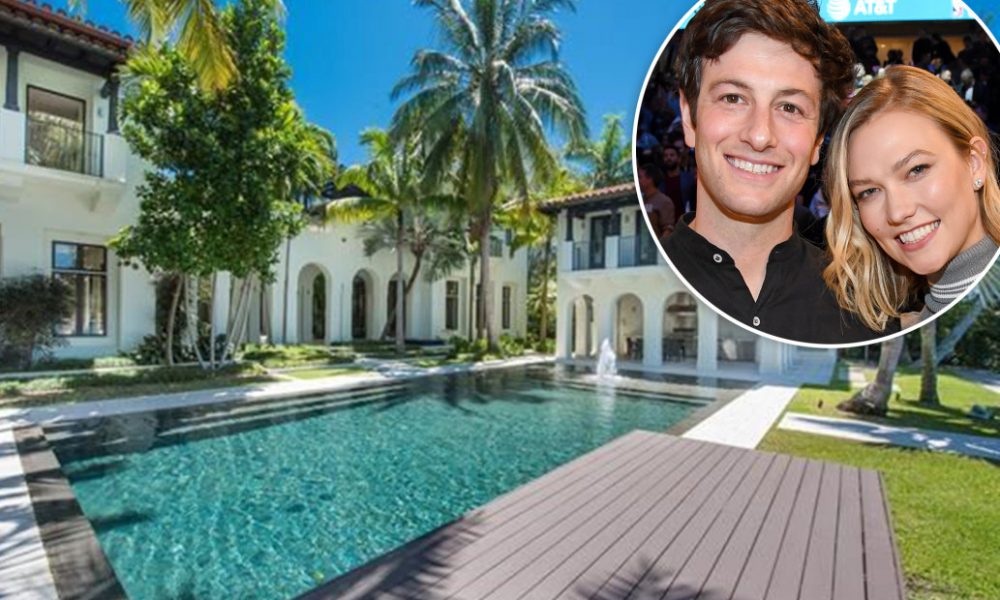 Most famous for her 'panther-like' walk on the runway, Karlie Kloss, and her husband, Joshua Kushner, a businessman worth a staggering $800 million, have been revealed as the new owners of a Miami beachfront property that was sold for $23.5 million over the summer.
The couple, who were long-time Manhattan residents, have opted for a drastic change in scenery with this move to Florida, just like Joshua's brother, Jared, did with his wife, Ivanka Trump.
The mysterious buyers of this property were revealed a little bit after it was reported that Jared had invested in an empty 2-acre plot of a total of $32 million, located just a little bit away from the couples house, on Indian Creek Island, which is also called the Billionaire Bunker of the Miami beach. The houses are just at the distance of a mere ten-minute drive.
According to records, the previous owner of the property was Keith Menin. During his year-long ownership of the house, he reportedly made a few upgrades to it, one of which was installing a new driveway. The couple bought the house fully furnished, which gives a good explanation as to why the purchase price was nearly $10 million more than the $12.5 million that Keith Menin paid for it last year in August.
About The Mansion
The mansion is located in the most luxurious area of the island, built on 14,000 square feet. The property comes with its own dock, which leads out to the Biscayne Bay and offers a beautiful view of the waterfront.
The house itself consists of a total of 8 bathrooms and 10 bathrooms, and a powder room. Just like almost every celebrity's house, this one also comes with a wine cellar, as well as a gym room.
Other than the main house, there is another mini-body of the house, separate from the main, which contains an office and a summer kitchen. The main house and mini cottage surround a swimming pool in the backyard, a space that is more than suitable for different outdoor entertainment types.
Kloss recently made an Instagram post through which fans discovered the couple was packing up for a move. The picture showcases a peek-a-boo moment of the backyard where the model is standing on the corner of the Jacuzzi, alongside the stunning pool.